Sport Capital accuses Leeds owners Gulf Finance House of reneging on share sale deal
A British consortium bidding to take control of Leeds United has accused the club's owners GFH of reneging on a deal.
Last Updated: 28/01/14 8:40pm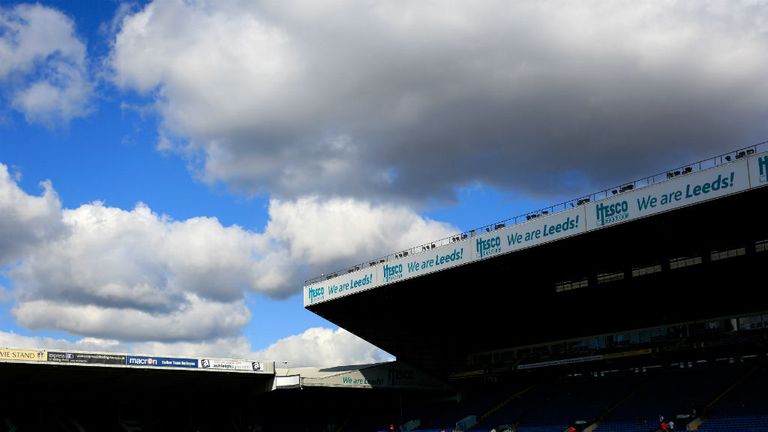 Sport Capital, headed by Leeds' current managing director David Haigh and Andrew Flowers, the managing director of their main sponsors, Enterprise Insurance, had agreed the terms of a buy-out at Elland Road with GFH on November 30.
The consortium had expected the deal to go through in time for funds to be made available for manager Brian McDermott ahead of the January transfer window.
But after undertaking due diligence Sport Capital revised its offer and negotiations between the two parties have broken down.
In a further twist, Sport Capital has also questioned GFH's "11th-hour decision" to open talks with controversial Italian Massimo Cellino, the owner of Serie A club Cagliari.
Flowers said: "We are convinced this will not be in the interests of the club, the manager, the players or the fans.
"We must ask the question whether the prospective preferred bidder understands anything about the culture of Leeds United, its fans, its heritage or British football.
"We were fully justified in revising our bid because a number of things have come to light which were not as originally described.
"However, as lifelong fans we believe our offer and plans were in the best interests of the club and its loyal supporters.
"This boils down to much more than money, but GFH have chosen to ignore that.
"We believe the owners have breached their covenant with us, but much more importantly they have breached their covenant with the fans."
Bahrain-based investment firm GFH took control of the Championship club from former chairman Ken Bates 12 months ago and has made no secret of its intention to attract further investors.
Cellino, 57, whose representatives have recently been seen at the club's Thorp Arch training complex, was arrested in February last year and charged with embezzlement and false representation in connection with the rebuilding of Cagliari's Is Arenas stadium and is currently awaiting trial.