Sky Bet Championship: Football League ratifies Leeds takeover by Massimo Cellino
The Football League has ratified Massimo Cellino's takeover of Leeds and cleared him to become a director of the club.
Last Updated: 11/04/14 6:34am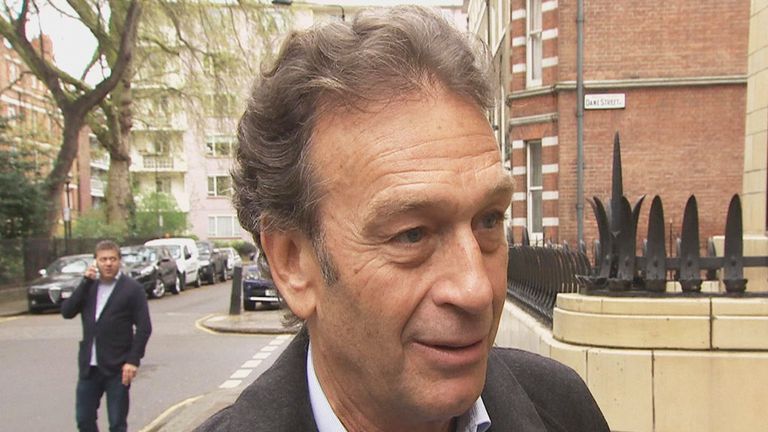 Cellino was initially barred from taking over at Elland Road after the League blocked the Italian businessman's bid last month, deciding a conviction of tax evasion in a Sardinia court disqualified him under its owners' and directors' test.
That decision was overturned on appeal and the Football League has confirmed it will not prevent him from taking up his position, although it may reconsider that after seeing the written explanation of the conviction in his home country.
"At its meeting in London today, the board of directors of the Football League considered the outcome of the recent appeal by Massimo Cellino under the owners' and directors' test," read a Football League statement.
"In making its original decision, the board took the view that Mr Cellino's recent conviction in Sardinia was for an act that 'would reasonably be considered to be dishonest' and that he was therefore subject to a disqualifying condition.
"In the current absence of detailed reasons for the conviction from the Sardinian Court and having taken into account the principles of Italian law, an independent QC reached a different conclusion.
"On this basis, Massimo Cellino is cleared to be a director of Leeds United."
Leeds manager Brian McDermott admits he is feeling more settled now the question of the club's ownership has been resolved, despite United's poor form continuing to give cause for concern.
McDermott looked to be heading for the Elland Road exit door when Cellino first attempted to buy the club in February but he remains in charge and is looking to the future.
"This is a new chapter, Massimo has come in and we have got a resolution on the club and that can only be good news," he said.
"I think it is a blank sheet and we can move forward and the most important thing is to concentrate.
"We have still got five games to go and we need to get a win on Saturday (against Blackpool), get off this run we are on and go into the summer.
"I am just looking at being the manager of Leeds United. I had three difficult months but I am in a good place now because the ownership is resolved, not as far as the results are concerned, but because I know the club is in safe hands."