Championship: Leeds United appoint David Hockaday as their new head coach
Last Updated: 21/06/14 2:27pm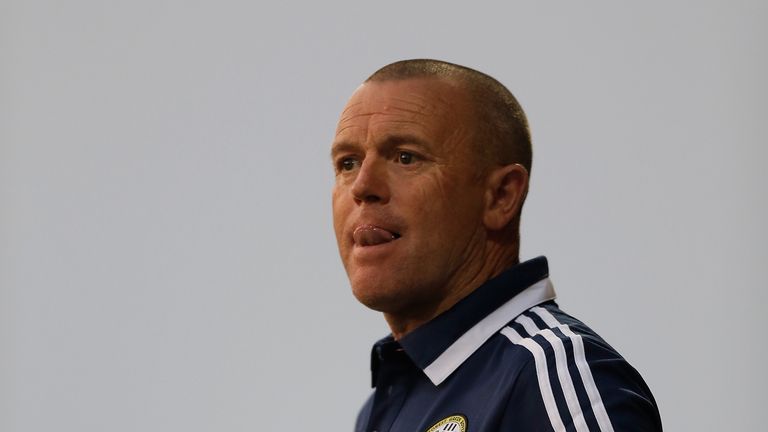 Leeds United have appointed former Forest Green boss David Hockaday as their new head coach on a two-year deal.
Hockaday, who spent four years with Rovers, left last October after the club lost seven of their opening eight matches of the season.
As a player, the former right-back featured in over 600 games for Blackpool, Swindon, Hull, Stoke and Shrewsbury. 
He joined Watford as Under-18 coach in 2000 and helped develop a number of young players including Ashley Young before his big-money move to Manchester United.
The 56-year-old, who replaces former Elland Road boss Brian McDermott, left Vicarage Road to take up coaching roles at Leicester, Southampton and Cheltenham before he was given his first managerial appointment at Conference side Forest Green Rovers in 2009. 
Hockaday will work alongside the club's director of football Benito Carbone, who was appointed as a consultant responsible for "technical and football operations" on May 15.
A Leeds statement said: "David arrives at Elland Road with a vast amount of coaching experience and was integral to the management team at Watford that gained promotion to the Premier League in 2006.
"Leeds United's new head coach will be joined by former Leicester City midfielder Junior Lewis."
Leeds president Massimo Cellino is convinced the club have got the right man. He said:  "Everyone starts from somewhere.
"Players start somewhere before they go to the big clubs and the coach? I don't know him, but I think he's a good coach. I used to tell journalists in Italy coaches are like water melons. You don't know what you've got until you open them up.
"So the best way of finding out if he's good is by working with him. I have good feelings. I follow my instinct and my feelings tell me that this is the right man.
Hockaday said: "I wasn't surprised to get the call because I'd spoken to lots of people and when I met the president (Massimo Cellino) and he talked it was very obvious he knew what he was talking about. 
"It happened and it seemed right and he offered me the job and I accepted. I can eulogise as long as I want about a club the size of Leeds, but the proof of the pudding is in the eating.
"I've been given a great opportunity and I'm going to take this opportunity with both hands and one thing nobody can ever accuse me of is a lack of hard work and I believe I'm a good coach.
"The president believes I'm a good coach and people out there who have obviously recommended me believe I'm a good coach and I'm going to prove that."