Sansara considering options
PAEEK starlet Netan Sansara is considering his future with the Cypriot club keen to secure his services on a new contract.
Last Updated: 18/01/12 3:04pm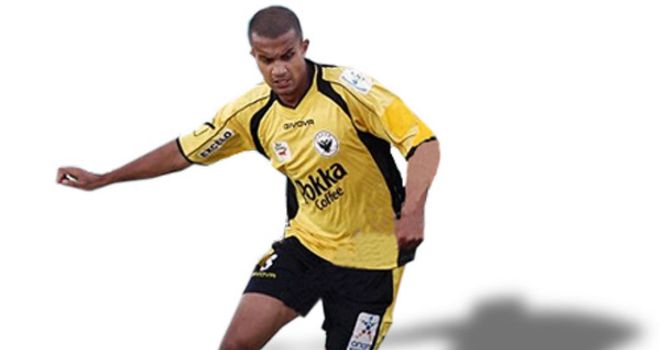 PAEEK starlet Netan Sansara is considering his future with the Cypriot club keen to secure his services on a new contract.
The 22-year-old has impressed for the Second Division club this season prompting them to offer a fresh two-year deal.
The former Walsall defender is available on a free transfer this summer and is not ruling out an England return.
A number of clubs are interested in Sansara and he is weighing up which club will be best suited to developing his career.
Interest
"I've done well over here and there's a bit of interest from the First Division here in Cyprus and a number of Second Division clubs," he told Sky Sports.
"There's always an option to come back to England as well if I want to. Me and my agent are weighing up our moves.
"It all comes down to the best deal and I don't mean that from a monetary sense. I mean security wise and what's best for my career. It's about where I'll progress the most. It's just about playing games.
"(England) is where I'm from and where I've been brought up. I know the English game well. If the offer was right it's something I would look in to."
Versatility
The attacking full-back has demonstrated his versatility this term by filling in at centre-half for manager Andros Kouloumbris.
Sansara prefers to play out wide and cause problems for opposition defences, but is happy playing wherever he is required.
"I prefer left-back because I like to get forward, I'm quick and I like to cross the ball into the box, but we're struggling at centre-half," he continued.
"Our main centre-half got injured at the start of the season and he hasn't recovered.
"I've filled in for the gaffer and I've done quite well. It shows my adaptability as I can play in the middle if needs be."
Nomination
Sansara's impressive year has been capped by being nominated for the Asian Football Awards Player of the Year.
The defender is vying with the likes of Zesh Rehman and Michael Chopra for the prize, although it is the benefits for Asian youngsters the starlet is concerned about.
"It's an honour to be nominated," he continued. "I look at the likes of the players I've been nominated against and compared to them I'm still a young boy.
"It's good to see that I'm playing in Cyprus and I'm being noticed. I know they screen the games on the internet a lot and the games are televised. People get to see me in action and it's an honour.
"I'm up against people like Zesh Rehman and Michael Chopra. It's great for the South Asian community. It's not about who wins the award. I hope I can be a role model for Asian kids who need role models and show them it can be done."