Bristol City's Lee Johnson questions whether Birmingham can afford £10m-rated Aden Flint
By Andy Charles
Last Updated: 06/08/17 11:26am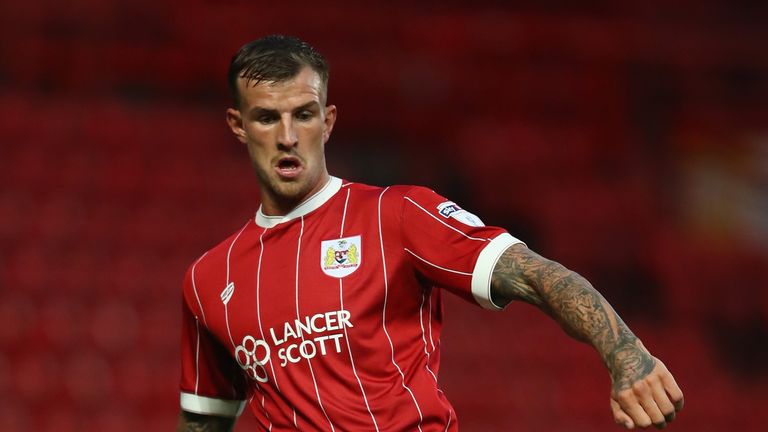 Bristol City boss Lee Johnson is not convinced Birmingham will be able to match the club's price tag on centre-back Aden Flint.
The club's owner Steve Landsown said last week he wanted £10m for Flint, who has been a rock at the heart of City's defence since his arrival in the summer of 2013.
Flint was named on the bench for their season-opening 3-1 win over Barnsley on Saturday and came on to rapturous applause with eight minutes remaining.
After the game, Johnson told Sky Sports News: "The owner has come out and said what he will accept.
"I am not convinced Birmingham have the money to do that, but it's important we leave the door open for Aden.
"We haven't fallen out. You saw the reception he got from the fans, everybody loves him here.
"We just move on whether he stays or goes, but that's the problem sometimes with the window. If it shut tomorrow I would be absolutely delighted."