Fawaz Al Hasawi aiming to guide Nottingham Forest back to Europe
Nottingham Forest chairman Fawaz Al Hasawi has outlined ambitious plans to take the club back into Europe.
Last Updated: 11/03/13 6:03pm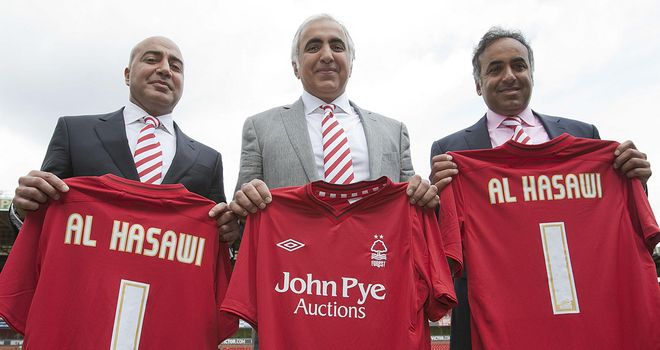 The Reds have re-joined the Championship promotion race since reappointing Billy Davies and are dreaming of returning to the Premier League ranks.
The Al Hasawis made no secret upon the completion of their takeover at the City Ground last summer that they intended to bring the glory days back to the banks of the Trent.
That remains the target, with the club looking to make rapid progress in the next few years.
Al Hasawi told Sky Sports News HD: "When we go to the Premier League, we would like to stay in the Premier League. We don't want to go to the Premier League and the next year we go back to the Championship.
"We will try to stay in the Premier League, so when we go there we have to have a plan about how to stay in the Premier League. Maybe it will happen, but how are we going to stay there? That is what we are thinking about."
Forest's owners also feel that, with the right management and the right additions, the club could compete on a UEFA Champions League stage in the not too distant future.
Al Hasawi added: "Of course. Maybe not the first year, but we have that ambition. We want to take Forest to the European Championship, where they were before. Maybe we will have a third star.
"You never know, this is football. Maybe it will happen, but not this year or the next. The plan might be five or six years from now. Why not?"