Blackpool defender Kirk Broadfoot signs new contract after Gary MacKenzie return
Kirk Broadfoot says Blackpool's signing of Gary MacKenzie was a factor in his own decision to stay at Bloomfield Road.
Last Updated: 09/07/13 4:35pm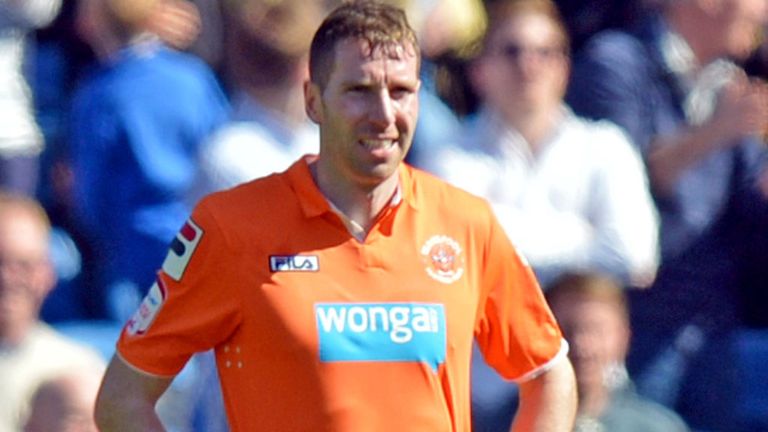 Former Rangers defender Broadfoot has ended doubts about his future by signing a new one-year contract, with the option of a further 12 months.
Barnsley and Ipswich Town had both been linked with bids for the 28-year-old, but Broadfoot finalised his new deal with Blackpool just hours after MacKenzie joined from MK Dons after a spell on loan last season.
"Gary coming was a big factor to myself because we became so close over the last few months," Broadfoot told the club's official website. "That maybe persuaded me a little bit."
Broadfoot made 34 appearances for Blackpool last season and he did not want to rush into a decision on his future following a year in England.
He added: "I obviously signed for a year (at first) just to see how it was and I loved it at Blackpool, the boys I get on great with and everybody about the club.
"I took my time to make my decision because I didn't want to rush into anything. I contemplated staying up the road for family reasons but when you think about it, why not come back to the Championship because it's an exciting league."