Gylfi Sigurdsson's move to Everton disastrous for Swansea, says Ian Wright
By Oliver Yew
Last Updated: 15/08/17 11:15pm
Everton's deal to sign Gylfi Sigurdsson is disastrous for Swansea, says former Arsenal striker Ian Wright.
The Toffees have agreed a £45m deal with Swansea to sign the Iceland international, who is expected on Merseyside on Tuesday evening and will undergo a medical on Wednesday.
And Wright, speaking on The Debate - our nightly show on Sky Sports Premier League - thinks Sigurdsson's departure leaves a huge void in Paul Clement's squad.
"Outside of the Premier League's top five teams, Gylfi Sigurdsson is easily the best player. His numbers prove that," Wright said.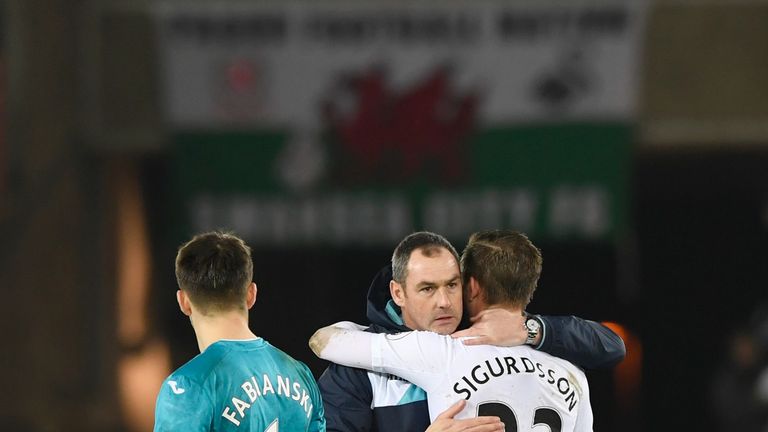 "It's disastrous for Swansea. This deal has been rumbling on for months and Paul Clement must have been fretting about this day for a long time simply because he knows it's going to happen at some stage, and now it has happened he knows it's left a massive void in the Swansea squad.
"However, Everton are getting one of the top players. It's a fantastic signing for the club, but obviously disastrous for Swansea."
Everton have been active in the transfer market this summer, bringing Wayne Rooney, Jordan Pickford, Michael Keane, Davy Klaassen and Sandro Ramirez to Goodison Park.
Sigurdsson's impending arrival takes Ronald Koeman's summer spending spree to around £150m and Andy Townsend praised the ambition the Toffees have shown as they look to close the gap on the Premier League top four.
But the former Chelsea, Aston Villa and Middlesbrough midfielder does not believe they are ready to break into the Champions League places this season.
"Everton have brought in some good players and I admire the way that they've gone about it," Townsend said.
There's a lot of teams in that bracket that have conceded on muscling in with the top six in the Premier League. Everton have refused to accept that and I admire that. Yes they've got new owners and yes there's more money to spend, but they've refused to accept it. They want to get involved in the battle at the top.
"Michael Keane and Jordan Pickford are good young players. It's a bit of a toss of a coin with someone like Davy Klassen but they've obviously picked up Wayne Rooney with all of his experience and his quality. And now Gylfi Sigurdsson as well as one or two others and they've got five players who strengthen the team.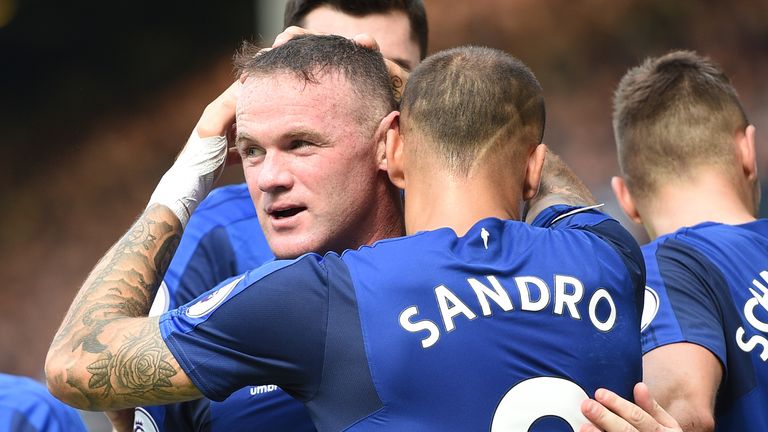 "And I don't think they are done yet [in the transfer window]. It appears they are still looking to add to their pot. It's not easy bringing in eight or nine players and chucking them all into the team, expecting it to all come together automatically. However, it's great for the league and great if you are an Evertonian.
When asked if Everton could gatecrash the Premier League's top four, Townsend replied: "I don't think they can challenge for the top four. I think the Europa League places are where they will finish."
Watch The Debate every weeknight at 10pm on Sky Sports Premier League. Wednesday's show features Craig Bellamy and Karen Brady.