Former Swansea player Ferrie Bodde placed in artificial coma in a Dutch hospital
Former Swansea midfielder Ferrie Bodde is suffering from a serious lung infection and has been placed in a coma.
Last Updated: 22/04/14 4:40pm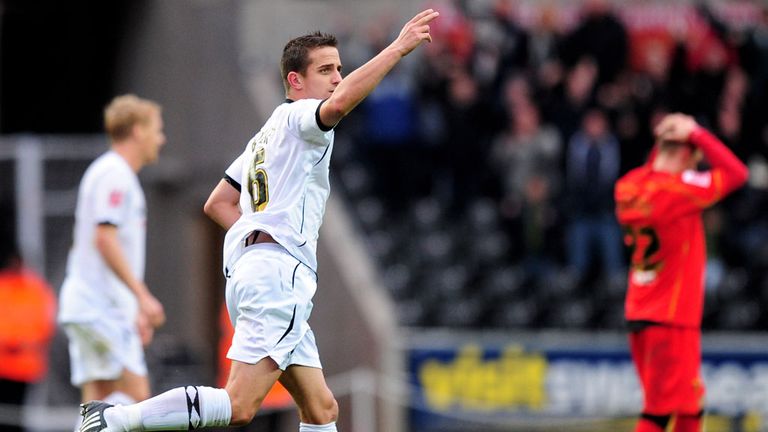 Bodde, who is head coach of amateur side SV Wateringse Veld, was admitted to hospital with a bacterial infection after coughing up blood and has been placed in a five-day artificial coma.
The Dutch club said in a statement: "It was decided to keep Ferrie in an artificial sleep for a number of days to fight the bacterial infection and to prevent damage to the organs.
"We are obviously very shocked by this news and wish him a speedy recovery."
The 31-year-old joined Swansea in 2007 but suffered a cruciate knee ligament injury the following year and after undergoing three operations the former Den Haag player was forced to retire in 2012.
A Swansea City spokesman said: "We don't know all the facts as yet but our thoughts are with Ferrie and his family.
"Ferrie was and still is an extremely popular player at this club and we are all hoping that he makes a recovery."