Pascal Gross suggests he will remain at Brighton beyond this summer
By Jeremy Langdon
Last Updated: 05/04/18 7:06pm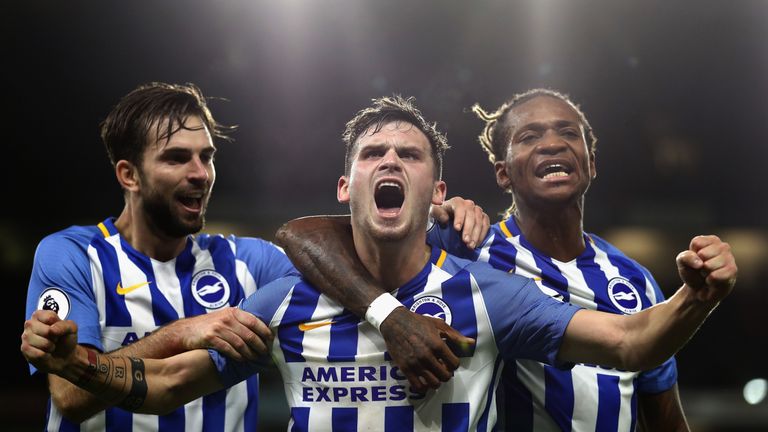 Brighton midfielder Pascal Gross has suggested his future lies at the Amex Stadium beyond a stellar debut Premier League season.
The 26-year-old has got five goals and eight assists since a £3million move from German club Ingolstadt last summer and he insists he is happy at the club.
"I'm very happy to play here because Brighton gave me the chance to play in the Premier League," he told Sky Sports.
"You never know how it is when you go to a different country to play football. To play in the best league in the world, I'm very happy that it is like it is now. I'm pleased to play here."
Gross has been an instrumental part of Brighton's first season in the Premier League, which is heading towards safety. Only Kevin de Bruyne (98), Mesut Ozil (84), Christian Eriksen (75) and Cesc Fabregas (74) have created more chances than the German (71).
Seagulls boss Chris Hughton was asked if the German is the signing of the season, given his modest price, and he agreed "he has been excellent for us".
"He's a player we tracked over the last couple of seasons, so credit to our recruitment department who did a lot of work on him," Hughton said.
"He can play in a few positions and that's fitted in nicely with the abilities he's got. He works incredibly hard and has not been injured. So he's always available and has been great value"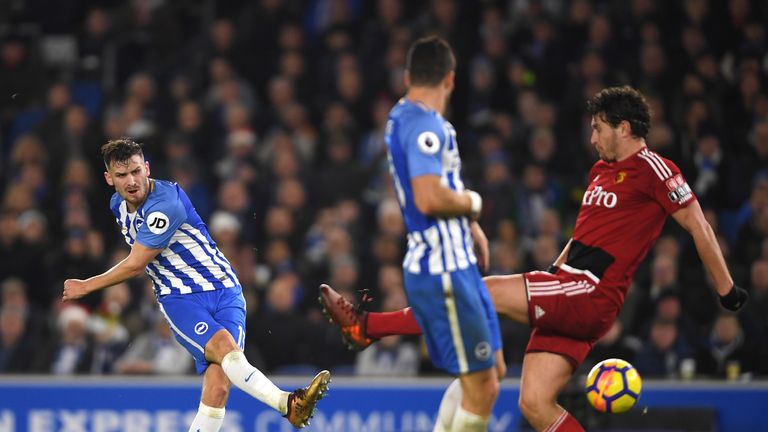 Brighton are six points clear of the relegation zone with seven games left but Gross has warned that beating fellow strugglers Huddersfield will not necessarily ensure their safety.
Gross believes three more points would put them in a "good position" ahead of an ominous run-in that concludes Manchester United, City and Liverpool in the last nine days of the season.
But he said: "I don't think it will make us safe. We should win. It would be better for us. We're strong at the Amex and will go out to try to win the game.
"We are looking forward to Saturday and will give it everything. We know we have very tough fixtures but other teams do too."
Gross has also taken up golf since arriving in the UK and says he will be following the Masters in Augusta this weekend, which is live on Sky Sports.
"One year ago I couldn't have believed I'd be watching golf," he said. "But I've started playing here and really enjoy it. I better not say my handicap. It's not good. I need to do better.
"Everybody is saying Tiger Woods for the Masters, but I think it's either Jordan Speith or Rory Mcllroy."