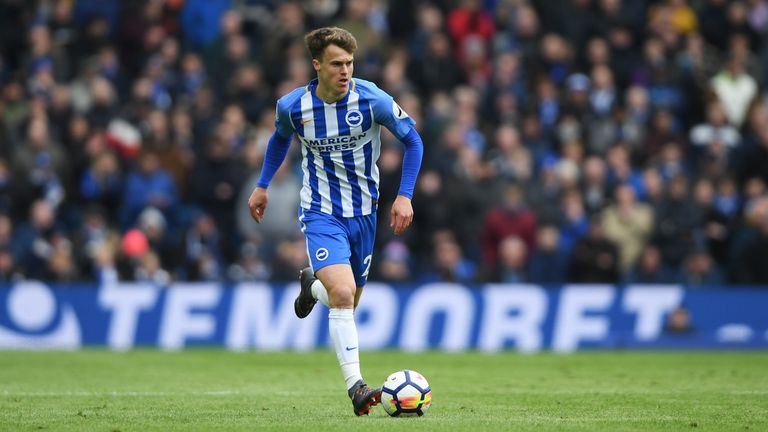 Brighton winger Solly March has signed a contract extension at the club that takes him up to 2022.
March made 30 Premier League appearances for the team last season and has made 125 total first-team appearances since joining from Lewes in 2011.
Brighton manager Chris Hughton said: "I am delighted for Solly, as he's worked extremely hard to get to this level and thoroughly deserves his new deal.
"He's proved an important member of the squad in recent seasons, and despite being relatively young, Solly has collected a good amount of experience this early in his career.
"With our second Premier League season just around the corner, it's great for Solly to commit his future to the club and now he can fully focus on the campaign ahead."
March, who has been capped for England at the under-20 and under-21 levels and turned 24 on Friday, said: "I couldn't have asked for a better birthday present.
"It's nice to know that I've got another four years at the club, and now I can knuckle down and get going again.
"I know that I've got four more years at the club, so I don't need to worry about anything and I can just focus on playing football.
"It's nice to play for my local club - I was born and raised in Sussex, so it makes it that extra bit special.
"Our aim is to stay in the Premier League again, and I'm really looking forward to the season ahead."