Benik Afobe and Jack Wilshere: Joining Bournemouth, friendship through injuries and Dele Alli
By Michael Hincks
Last Updated: 15/04/17 12:37pm
Ahead of Bournemouth's clash at Tottenham on Sky Sports, Geoff Shreeves sat down with Jack Wilshere and Benik Afobe to discuss bonding over injuries, Bournemouth, Dele Alli and much more.
It's a friendship that was forged at Arsenal and has carried onto the south coast - and it's clear to see when the Bournemouth pair are interviewed by Shreeves at the Vitality Stadium.
As Wilshere discusses, their age-old relationship played a big factor when joining Bournemouth on loan last summer, having been quickly forced to consider his future after being deemed surplus to requirements for the season ahead at Arsenal.
Now tasked with keeping Bournemouth in the Premier League, the duo admit the finish line is in sight with the Cherries on 35 points with six games to play - though they are taking nothing for granted.
Ahead of a Saturday lunchtime trip to Tottenham on Sky Sports 1 HD, Shreeves quizzed the duo on their friendship, the rise of Alli - a former team-mate of Afobe's at MK Dons - and Arsenal's struggles...
Afobe's influence...
SHREEVES: What's it like to be reunited with a very old friend?
WILSHERE: It has been good. Benik's one of my best friends round the dressing room. He was a massive help for me when I came here.
It was a big decision for me - for my girlfriend and kids too - and it all happened so quickly. I had to speak to someone that I knew and trusted. I'm not saying he's the only reason that I came here but it's a big reason. He has helped me massively.
SHREEVES: How far do you two go back?
AFOBE: He's a year older than me but they were training on the next pitch and we kept hearing that there's this boy from Luton, he's a dribbler - they were calling him 'wriggler'.
So I went over and watched him and I remember he got the ball and just started dribbling past everyone. I thought this kid is special. As the years went on I used to train with the older lads and he was just the best player on the team and a good lad as well. So we kept in good contact.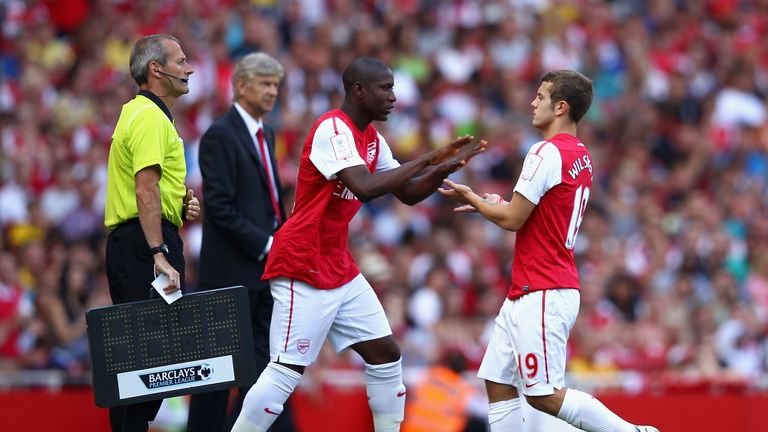 Friends through the bad times…
SHREEVES: So you stayed in touch as your careers progressed?
WILSHERE: Our careers took different paths. We went to full time at Arsenal and when Benik came up we were in the same youth team and won the FA Youth Cup. Then Benik got a bad injury.
AFOBE: That's when we bonded. He got injured and I got injured. So we had a lot of gym sessions and would go for lunch after.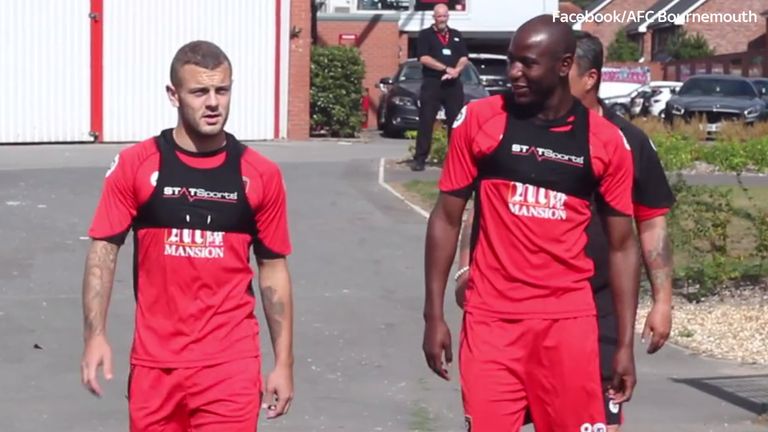 We kept each other going really because when you're a young teenager, unhappy that you're not training, there were two of us there doing things together - going for dinner and playing FIFA. What teenagers do - so that was good for us.
WILSHERE: We still do that!
SHREEVES: Who wins?
AFOBE: Recently I've got better.
WILSHERE: The last time we played he beat me but before that the previous 10 times I've won.
AFOBE: You're only as good as your last few games!
SHREEVES: And are you equally friendly on the pitch?
AFOBE: To be fair he had a dig at me on Saturday. Against Chelsea because I let the defender get away from me on the throw-in and Jack just looked at me fuming.
WILSHERE: That's part of your friendship as well, because I can say that to him. I can get away with it because off the pitch we're still friends.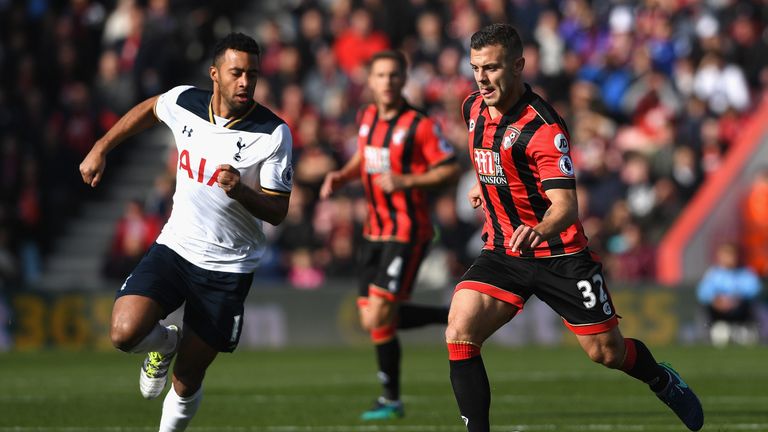 The rise of Alli…
SHREEVES: What do you make of the rise of Dele Alli?
AFOBE: I played with him at MK Dons and he used to play deeper in the No 8 position, but he still scored a lot of goals that season.
One of his best attributes is his confidence. We've seen it with the way he plays and to be in the right place at the right time. He wants to be a better player and keep improving. I always knew he was a good player. He wanted to do the best he could. He will end up having a great career.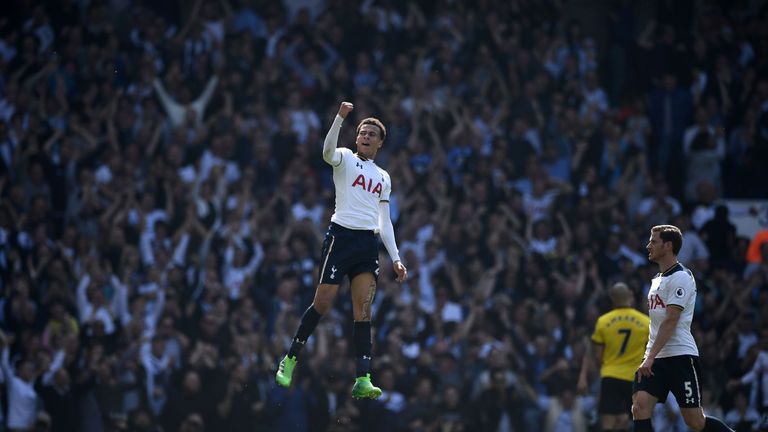 WILSHERE: Yeah I like him. Benik used to say to me when he was at MK Dons - 'we've got this kid here, he's going to be good'. You heard a bit about him and that big clubs are interested. He did the right thing, staying at MK.
For me when I came into the Premier League, the biggest thing was not just having the ability but mentally. Sometimes you have a bad game and have to try and stick with it. Benik was saying about his confidence. He looks so confident. He tries different things and if it goes wrong he forgets about it.
On Wenger and Arsenal future...
WILSHERE: It hurts me to see Arsenal faltering, I wouldn't say it hurts me to see Tottenham rise. They've always been there and thereabouts. It might change this year but it hurts me more to see Arsenal struggling.
I've said before, I have to wait until the end of the season. I'm a Bournemouth player and we're still not out of trouble. We've got to focus on helping Bournemouth. You don't want people to say you went out on loan and got Bournemouth relegated.
I've got a year left. So I'm sure I'll sit down with the boss of Arsenal and whoever it may concern and we'll sort it out.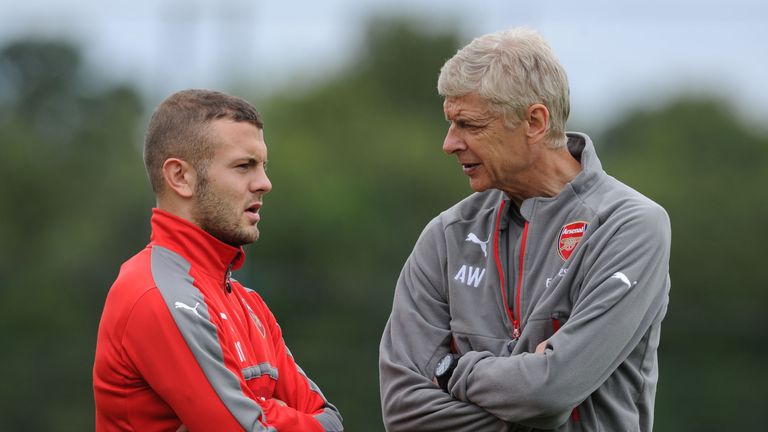 He [Wenger] has always been great for me. He put me in at a young age which you don't see a lot at top clubs with all the pressure for trophies. He stuck with me and showed faith in me. So for me he's great and I can't imagine Arsenal without him. He has been great for me and that's all I can say.
Sometimes a manager can only do so much, as in prepare a team and then the team have to go out there and perform. I've been away for a year so I don't know what's happening there, in the dressing room or what training has been like. All I can do is help Bournemouth then go back at the end of the season.
Premier League survival…
SHREEVES: When you look at Bournemouth right now, what do you think you need? One more win and you're safe?
WILSHERE: Before West Ham and Swansea, we knew we needed to win those and won both. Not saying we're safe now, but we're playing well.
Okay we lost at Chelsea, but we drew at Liverpool and we're getting better defensively. Once you've got that base, we feel we have the quality to hurt anyone. So I do think we need one more win but we want to win every game.
AFOBE: People say if you're not playing for a place in Europe you can be complacent and that you're playing for the fun of it.
But we want to give our fans a good show and we want to enjoy playing in the Premier League. Not everyone has the chance to play to be here so we want to do our all and keep winning games.
New NOW TV customers: Grab a Sky Sports Month Pass and catch the race for silverware hot-up, kicking off this Easter Sunday with Man United v Chelsea. All for just £25.