Eddie Howe insists FA Cup replays are vital for lower-league club's finances
Last Updated: 16/01/18 11:23pm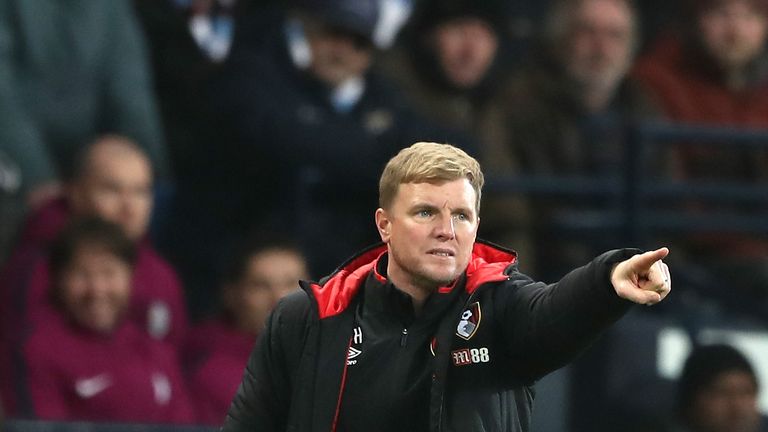 Bournemouth manager Eddie Howe admits he could be accused of having a "short memory" if he called for FA Cup replays to be scrapped.
Bournemouth face the long trip north to League One leaders Wigan on Wednesday evening after a 2-2 draw in the initial third-round meeting on January 6.
Howe acknowledges the additional fixture is not ideal but having led Bournemouth from the fourth tier to the top flight, he is fully aware of the financial benefits that the current format of the competition can have for lower-league clubs.
"If you said to me five, six years ago scrap FA Cup replays, we'd have been up in arms because that replay may well have been the moment that the club had transfer funds to sign a player or save the club from extinction, all of those things," said Howe, whose team were handed ties with top-flight clubs Liverpool and Aston Villa during their Championship days.
"We used to dream of FA Cup runs and getting a big team, for the finances more than anything.
"So you can't now suddenly have a short memory and turn around and go, actually let's scrap the replays now because we're in the Premier League.
"I think that's the big thing for the FA and the difficulty for them because you'll have half of the 92 clubs with one opinion and the other half with another opinion.
"But I think it's important for us that we don't forget where we've come from, forget what it was like when we were in a different position."