From Eddie Howe to Maxim Demin, five reasons for Bournemouth's odds-defying rise
By Simon Vincent
Last Updated: 28/04/15 6:44pm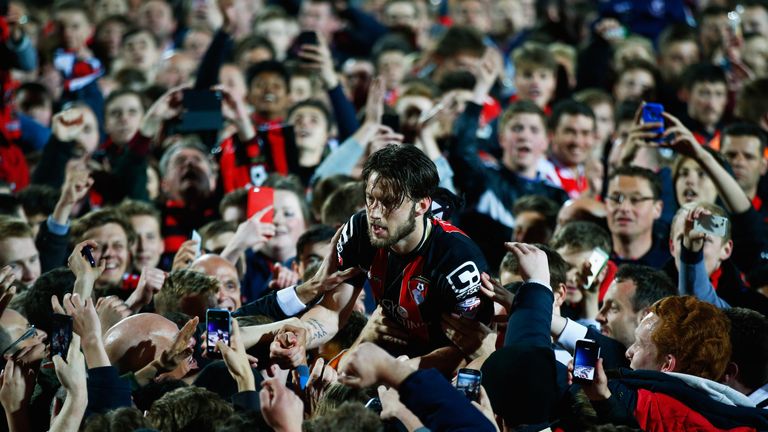 Just six years after overcoming a 17-point deduction to retain their status as one of England's 92 league clubs, Bournemouth have booked their place among the elite for the first time in their 116-year history.
The Cherries' 3-0 win over Bolton on Monday evening - live on Sky - left them three points and 19 goals clear of third-placed Middlesbrough with one game to play - all-but securing their promotion to the Premier League.
But what's been behind their incredible rise? From the introverted investor to the young manager who "eats, sleeps and breathes" the club, we take a closer look at the reasons for their fairytale turn in fortunes.
EDDIE HOWE
The Bournemouth fan and former player - still only 37 - who eats, sleeps and breathes the club. From Monday morning the focus is all about the best preparation for match day. He records training sessions, monitoring players' performances on a daily basis.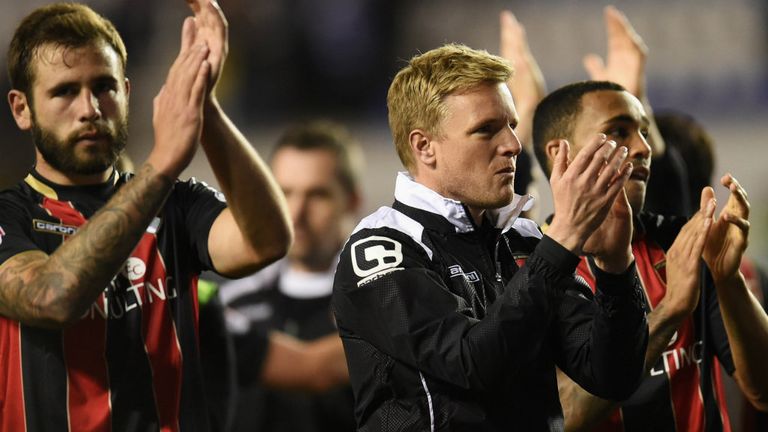 He is a stats man, keen to keep players abreast of ways to develop their game. No training session is the same as Howe diarises daily new ways of keeping things fresh. Players are presented with match scenarios, covering all angles of what could happen on a Saturday. This goes unseen throughout the week but is clearly making a difference when the first ball is kicked on match day.
MAXIM DEMIN
While some owners seek attention and revel in the glitz and glamour of football, Demin remains the invisible man. He resides out of Switzerland, has never spoken to the press and his back story remains a mystery.
The story goes that he was invited to a match by previous owner Eddie Mitchell after he built him a house. He fell in love with the club and soon became a co-owner in 2011 before taking full ownership in 2013.
A £7million injection has enabled the club to strengthen from League One mediocrity to Premier League contenders - although money doesn't guarantee success. They have spent wisely and within Financial Fair Play rules, with only two players costing more than a million pounds.
PARTNERSHIPS
Eddie Howe has built a team full of deadly duos that make them a threat all over the pitch. Down the right, Simon Francis and Matt Ritchie combine well with the latter topping the assist charts with 16 this season.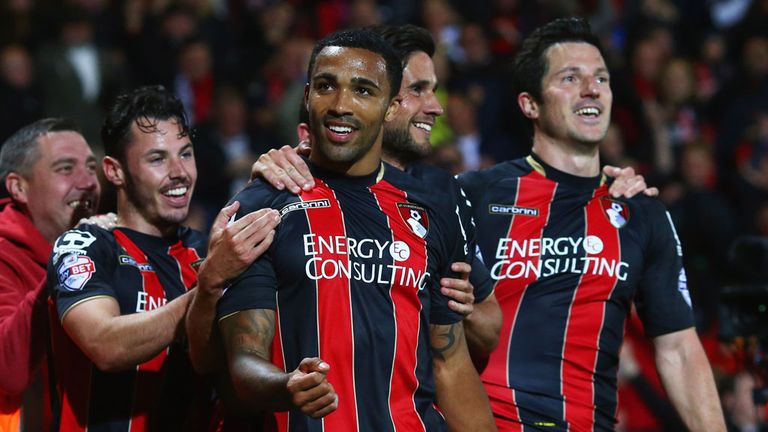 Down the left, the partnership of Charlie Daniels and Marc Pugh has left many a right back in a state of panic. Centre backs Tommy Elphick and Steve Cook have helped the club accumulate 18 clean sheets. Only Wolves' Kevin McDonald has completed more passes than the Bournemouth midfield duo of Andrew Surman and Harry Arter. And up top, Callum Wilson's frightening pace has been a key asset in finding the net 20 times - his latest on Monday evening - ably assisted by the creative Frenchman Yann Kermorgant, who has 15 goals.
Add to that a substitute striker with 13 goals (Brett Pitman) and the physicality of Kenwyne Jones and you can see why they have been a danger in all areas.
SIEGE MENTALITY
Administration, receivership, threats of liquidation – you name the financial meltdown term, Bournemouth have experienced it over the past 20 years. Eddie Howe has seen it all since joining the club as a 10-year-old and the defying-the-odds tag transcends into his team of 2015. 
A never-say-die attitude has seen them play a fearless style of attacking football. Since demolishing Birmingham 8-0 in October they have never looked back. They average more than two goals a game, top the possession charts (58.37% per game) and shots on target (253) table too. They have been in the top two longer than their rivals and have only lost eight times. After five games without a win in February, the critics started to write them off. Their response?  Eight wins and three draws to leave them only a rubberstamp away from the Premier League.
THE UNDERDOG TAG
With average crowds of 10,500, there is always an ironic cheer from away fans when attendances are announced – but Bournemouth don't mind playing on the 'little' club tag. It's lured many a team into a false sense of security this season: 8-0, 6-1, 5-1, 5-3, 4-2, 4-0, 3-0 wins – all against so-called bigger clubs.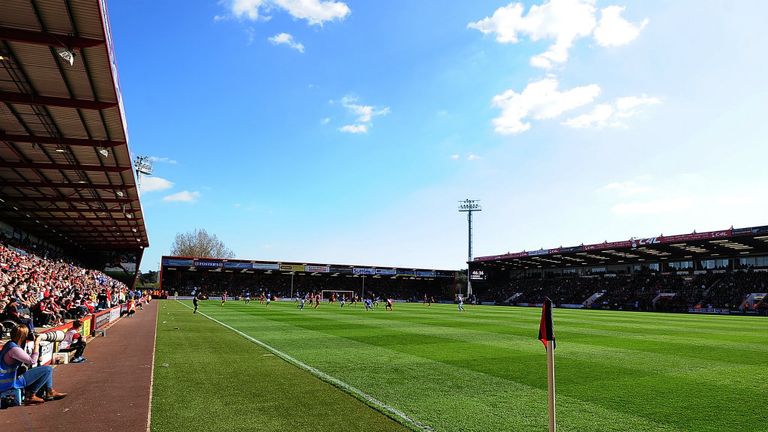 Teams have started to wise up but Bolton were swept asie on Monday evening as Howe's men turned on the style. Six years ago, Bournemouth faced Grimsby in a League Two relegation shoot-out. In a recent interview with Sky Sports, Howe admitted the club were told they would fold if they were relegated. Fast forward and the underdog has become a top dog.