Brentford have become renowned for spotting, signing and developing players from the lower divisions of Europe.
Their philosophy of bringing them in for modest fees and selling on for tens of millions, from the UK and the continent, as better players has helped establish them as promotion contenders to the Premier League.
But under the new work permit rules brought in as a result of Brexit, several of their biggest success stories would not have been possible. Neal Maupay, for example, who was bought for £1.8m from Saint-Etienne and sold to Brighton for £20m, would not have reached the new 15-point threshold, and neither would Said Benrahma, who was signed for £1.5m is worth £25m in his current loan to West Ham.
So what do the new rules mean for Brentford's recruitment strategy? Will they have to change tact? And does it put into jeopardy their long-term progress?
Fewer players to scout
The changes have impacted Brentford's strategy, and probably the most tangible is on the amount of talent they have to scout and choose targets from; it will be greatly reduced. They have a sizeable scouting network that has been covering most of Europe, including the lower reaches of France and Germany, but much of this work is now redundant.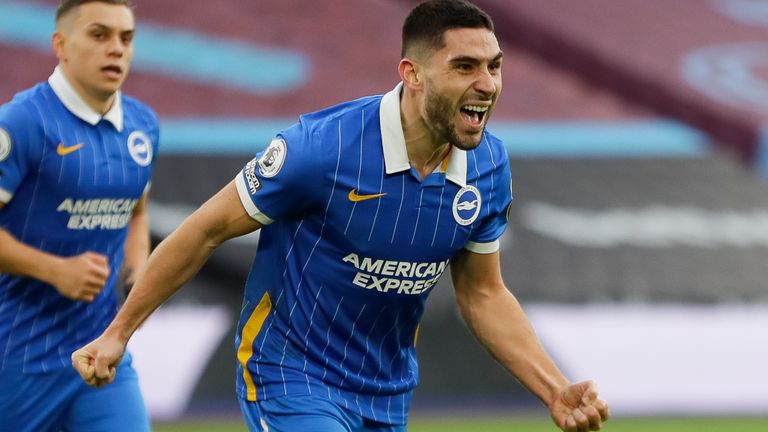 So the club are working on an automated system that will instantly flag whether a player would gain a work permit or not before he is watched, which will reduce the scouting pool from the thousands to the hundreds, and this is seen as a positive by recruitment staff.
Despite a smaller list, the club feel there will still be enough talent on the continent for them, but expect to face more competition and may need to pay more than they have done before to get them.
On their side is that the club have grown in stature since the signings of Maupay and Benrahma in 2017 and 2018, and can attract players ready for the top level of the Championship immediately; which is what they need. They have also recouped significant funds from player sales to be able to afford them, notably Ollie Watkins to Aston Villa for £33m.
This has allowed them to invest as much as £10m in Ivan Toney from Peterborough, for example; a player that really has hit the ground running. This is the kind of signing fans should expect to see more of.
More focus on UK talent
One shift the Bees will make is to focus even more on talent coming from the lower leagues in the UK than they have done already. Brentford would be keen to give homegrown players a clearer pathway to first-team football.
They have found considerable success from here already too; Watkins to name one, Ethan Pinnock another. Toney looks set to follow.
This is also what the B team was set up for in part, and the shift has already been indicated in recent signings at this level; none more so than Max Haygarth from Manchester United's U23s.
One thing Brentford will not be doing is rushing to establish a presence in the newly-accessible South American market. A number of clubs, representation agencies and intermediaries in the UK have been rushing to build connections to bring talent in from this region, which is now on a par with Europe as far as the Home Office is concerned.
The Bees do not have a strong network in South America, having carefully built theirs in Europe, and this is where their focus will remain for the foreseeable future. They believe their set-up is dynamic enough to be able to 'play it by ear' to an extent, and adapt to market changes when they occur.
Planning for the Premier League
Brentford's project has always had the goal of winning promotion to the Premier League. And with the club now firmly among the contenders, planning is in motion to strengthen the squad to be able to stay there.
The club are looking across all positions for players with the ability to come straight in and make an impact. They have put a strong squad together that has dealt fairly well with some key injuries this season, so any player coming in would have to improve them.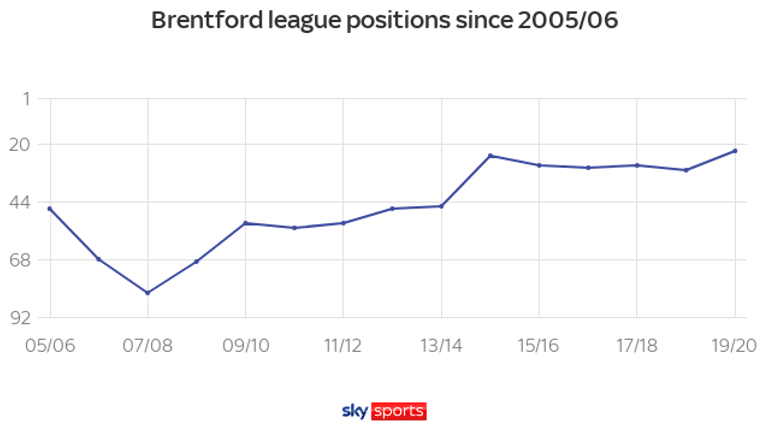 The club are aware of interest from bigger clubs in several key players too; notably the left-back Rico Henry, central midfielder Josh Dasilva and goalkeeper David Raya. But they will not sell any of them in the current window in the hope they will be a Premier League club come the summer and they can keep them.
But should they miss out again this season, these are also positions the club will need to find quality replacements for; players that will not need the season-or-so that the likes of Maupay and Benrahma had to adjust.