It doesn't take long to gain an insight into the inner workings of Ian Henderson's mind.
At 35-years-old a large portion of players' careers are over, with many more well into the winding-down process that precedes the next step, whether that be coaching, scouting or even a clean break from the sport altogether.
But this is a man so focused on continually striving to better himself that age really is, as they say, just a number.
Now playing for Graham Alexander's Salford - after a somewhat acrimonious exit from Rochdale in June, Henderson has wasted no time in displaying the talents that belie his years, with four league goals in as many games and five in all competitions already.
"Statistics dictate I'm probably operating like a 28-year-old," he said in an interview with Sky Sports last year, yet as eye-catching as his work on the pitch is, what he pours his time into off the pitch is equally impressive.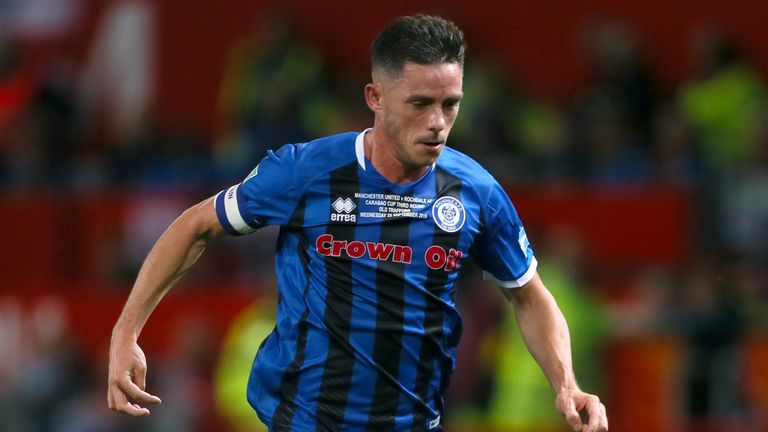 "I'm studying a Masters in Sports Directorship," he explained after being named Sky Bet League Two Player of the Month for September.
"I got recommended a course by a couple of good friends but I'd never been an academic while at school and the missus has got three degrees! One of the main reasons for doing it was my little boy. He's only 19 months but as he grows older, education is very important to his upbringing and we wanted to show him that Mummy and Daddy have both got degrees, have both studied at a higher level of education.
"That was the main driving force but also to keep on evolving, keep on developing, having an extra string to the bow. I've learned a lot on the academic side and met a great cohort, who I've also learned a lot from. I did pretty well in the first year and now I'm into the second and final year, so my dissertation isn't far away!"
A position at a "strategic level" is Henderson's goal once the football career comes to an end, so, needless to say, business is very much at the forefront of his mind.
"I'm fortunate that I've got a business that thrived during lockdown," he said. "The business helps people with their health and wealth and I don't think the world - at any point - has been so hyper-aware of its health, wellness and immunity.
Ian Henderson's record across the past five seasons in all competitions
| | | |
| --- | --- | --- |
| Season | Appearances | Goals |
| 2016/17 | 49 | 19 |
| 2017/18 | 50 | 20 |
| 2018/19 | 49 | 21 |
| 2019/20 | 39 | 16 |
| 2020/21 | 6 | 5 |
"I was incredibly busy during it and I don't say that flippantly either - we've helped a lot of people through difficult times."
The time to make the switch permanently doesn't appear to be anywhere in the immediate future - and rightly so given the undoubted ability that he still possesses - so how does a player who will turn 36 in January manage to secure a two-year deal?
"I think it's a couple of things," he added, pausing for a moment before answering.
"It's definitely being able to train and perform at an optimum level, then if you merge that with statistics of performance, not missing games and scoring goals, anyone that knows football would say that's a safe bet to bring someone in that has that experience and looks after themselves.
"If you are an evolving football club, there are young players there, so it's good for them to see how, let's say role models and leaders, operate at a certain level to aspire to be that."
The club he has joined - conveniently just a 20-minute drive away - is one on a rapid upward trajectory.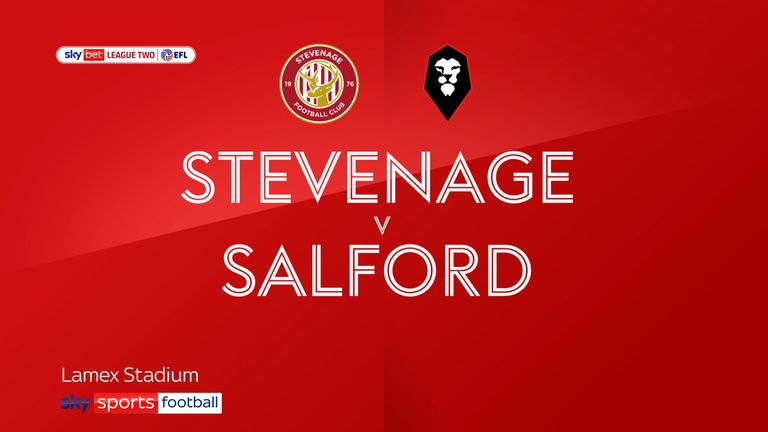 Backed by members of the 'Class of '92' - David Beckham, Nicky Butt, Ryan Giggs, Paul Scholes and Phil and Gary Neville - since 2014, the Ammies have risen from the Northern Premier League to the fourth tier of English football, with the ultimate aim of becoming a Championship side within the next decade.
"It was the vision and the mission of the football club that helped make my decision," Henderson continued.
"When I met with the manager Graham [Alexander] and Gary [Neville], they portrayed it in such a light that it looked like an exciting project to be a part of and, with the work the players put in during lockdown, it was a no-brainer in the end.
"I was very impressed with Gary's football and business acumen; it's the best I've ever come across, to be honest."
In spite of his modesty - "I don't count the goals," he insists - the frontman is the team's focal point and has already hit a hat-trick in a 4-0 drubbing away at Grimsby. Still, he prefers to shine the spotlight onto the team around him.
Heading into Saturday's visit of Tranmere to the Peninsula Stadium, Salford sit third in the table, knowing that a win could well see them climb to the summit, should other results involving second-placed Morecambe and current leaders Newport, fall in their favour.


"I think the foundations were laid in pre-season. We had a solid pre-season, which it needed to be because we'd not trained for such a long period of time. I came in, got myself in good shape, got to know the lads and how they play. The players and the staff are the ones who've really helped the transition, not just for myself but all of the new players that have come in and all of the young lads that have come through, too.
"I believe we've got a solid squad, a good core of players that has the potential - and potential is a massive word - to do some great things. I've mentioned in previous interviews that promotion - and what comes with it - is a lot of grit, hard work and determination to do the basic fundamentals as a team.
"Yes, we are going to need individual brilliance on some days but during the campaign, it's going to be the squad - not just the starting XI - because everyone is going to be used at some point as part of a common goal. I'd like to think we are in a good position, it's just down to us to do the business."