Wembley replay against Tottenham 'no day out' for Rochdale, says Keith Hill
By Richard Cooke
Last Updated: 26/02/18 6:49pm
Rochdale boss Keith Hill has reminded his players their FA Cup fifth-round replay with Tottenham at Wembley is not a sightseeing trip.
The bottom side in League One will play at the national stadium for the first time in a decade on Wednesday after forcing a memorable 2-2 draw at Spotland last week.
Spurs are fourth in the Premier League and making an impact in the Champions League, and Hill is hoping his side will concentrate on the job in hand.
"We will constantly be reminding the players that it is work and we are going there to try to beat Tottenham," Hill said.
"I'm looking forward to the game, not the trip. It's not a day out.
"Is it a dream to play at Wembley? It is a dream to win at Wembley. You'd rather be playing at Wembley in a cup final.
"It just happens that it's Tottenham's home ground this season. Too much is made of the special occasion - we are playing Tottenham in a replay. Cut out the sideshows and make sure we focus on trying to win a match."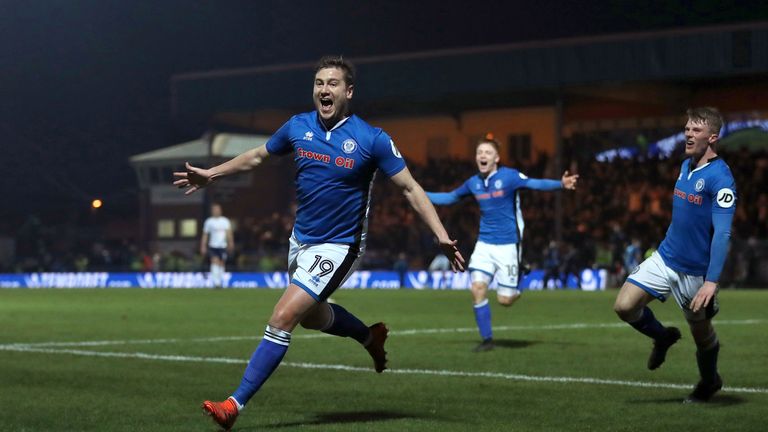 The draw against Spurs, secured with a last-gasp equaliser from Steve Davies, was one of their best performances in a difficult season.
Despite his team being 10 points adrift of safety in League One, Hill is hopeful of troubling Spurs again.
He added "Wembley is a super playing surface and it is going to be a difficult game, but an enjoyable opportunity. That's what I want the players to see it as, an opportunity, but not to test themselves but to win a game.
"It would be special to create a massive upset, that would be special."