Edgar Davids agrees to remain as Barnet head coach next season
Barnet head coach Edgar Davids has agreed to remain with the London club for next season.
Last Updated: 21/05/13 1:34pm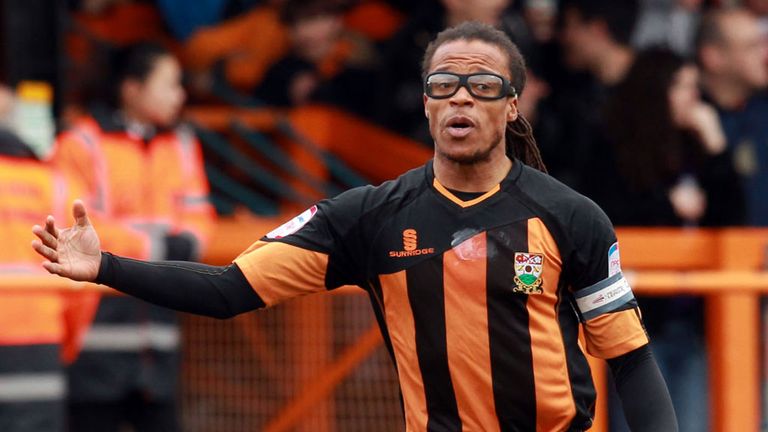 There had been speculation that the 40-year-old former Ajax, Juventus and Tottenham midfielder could leave the Bees following their relegation from League Two to the Conference Premier.
However the Dutchman, who took sole charge of the team in December 2012 following the departure of Mark Robson, is keen to stay with Barnet as they seek an immediate return to the Football League and move into their new ground at The Hive.
Barnet chairman Tony Kleanthous told the club's official website: "I am thrilled that Edgar has decided to remain with the club.
"The way last season ended was disappointing for everyone involved but there is no doubt in my mind that Edgar is the right man to take us forward.
"He has started a football revolution here and we hope we can maintain the attractive style of play we developed under him in the Football League.
"It is a measure of the man that he wants to stay to finish the job he started. Once a bee always a bee!"