Inverness request further explanation over Hearts' Danny Wilson's eligibility
The SFA has confirmed that Danny Wilson was eligible to play for Hearts in the League Cup semi-final win over Inverness.
Last Updated: 29/01/13 10:15am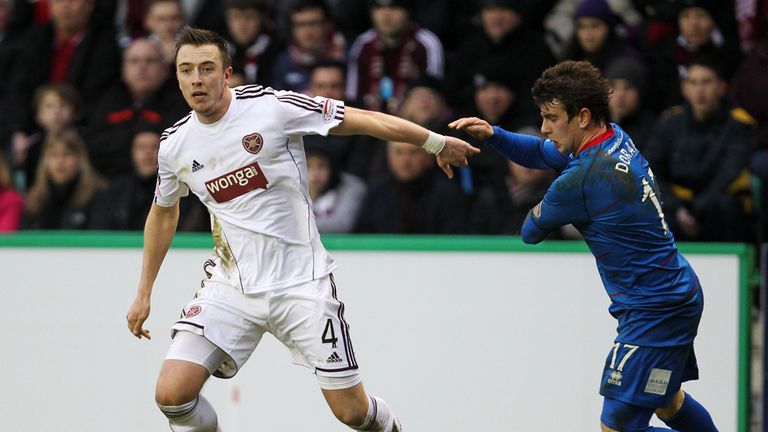 Wilson set up Michael Ngoo's goal in the 1-1 draw at Easter Road before Hearts won on penalties, but the on-loan Liverpool defender had an outstanding ban in the competition.
Wilson played in the 2010 final for Rangers and was sent off for denying a goalscoring opportunity in a 1-0 win over St Mirren, which sparked a one-match suspension.
Inverness were told on Monday that Wilson was eligible and Hearts had checked this with the authorities before the game, but they were not satisfied by the explanations.
However, the SFA have explained that Wilson's suspension would have applied to his first available league match in England.
A spokesman said: "The player did have an outstanding one-match League Cup suspension when he left Rangers FC to go to Liverpool FC in 2010.
"When the International Transfer Certificate was issued to the FA, this suspension was notified to them, as per FIFA regulations.
"It was then for the FA to apply the suspension in accordance with their own rules.
"The FA does not operate competition specific disciplinary procedures so the suspension would have been served in Liverpool FC's opening league match of season 2010-11 against Arsenal FC (the player did not play in this match).
"There was no outstanding suspension notified to the Scottish FA when the ITC was issued for the player coming back to Scotland.
"Therefore the player was eligible to play in last Saturday's League Cup semi-final."