Brendan Rodgers says Celtic are underdogs against Zenit St Petersburg in Europa League
By Matthew Treadwell
Last Updated: 15/02/18 9:45am
Celtic manager Brendan Rodgers admits they will be underdogs when they face Zenit St Petersburg in the Europa League on Thursday.
The opening leg of the last-32 tie takes place at Celtic Park, where Rodgers will test himself against former Manchester City boss Roberto Mancini, who is now in charge at Russian side Zenit.
Celtic came third in Champions League Group B this season - behind Paris Saint-Germain and Bayern Munich - to secure a place in the knockout stages of the Europa League.
"I think it's fair to say that, in terms of the standings of both clubs across Europe," Rodgers said when asked whether Celtic were the underdogs to advance.
"They will probably be favourites to go through, people in football will certainly see Zenit as the team who are favourites to go through.
"Our objective was to get through the group stages of the Champions League, which was a great effort by the players.
"We can now focus on these two games against a very good side, with an excellent manager and another game that will really test us.
"We have always embraced every challenge we have faced on this European adventure over the last couple of seasons and we've got our rewards by getting through the Champions League group stage.
"Hopefully over the two games we can perform very well and get a result."
Rodgers has crossed paths with Mancini in the past, when he was manager of Swansea and later Liverpool, and the Italian was at the Etihad.
Rodgers describes Mancini as an "outstanding manager" and credits him with laying the foundations for how Manchester City have evolved into the dominant force they are today in English football.
"He did an excellent job at Manchester City and that is where I first came across Roberto, against Swansea when we went up against them, and [with] Liverpool," added Rodgers.
"Manchester City were virtually at the beginning of their journey there. They brought him in to try and win the Premier League and he did that.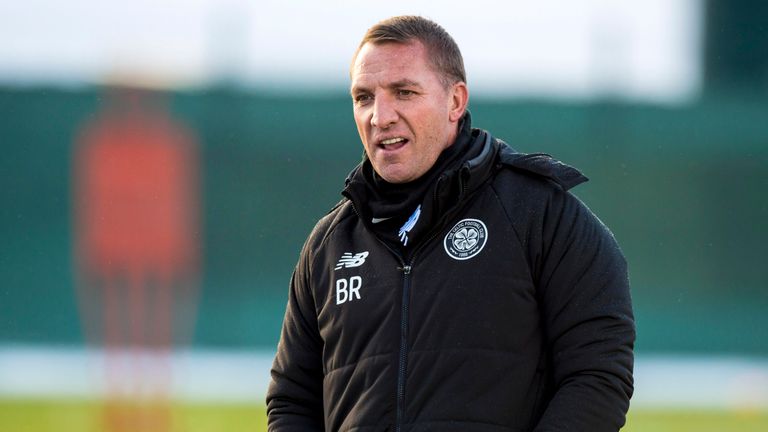 "That paved the way for Manchester City to be able to sign other top players and they have obviously gone on and won it since.
"He has now gone to Zenit, who are obviously a very big club in Russia, with a lot of financial power behind them, so what they have is an outstanding manager and a host of really good players."