Brendan Rodgers says Celtic have 'hunger' to secure double-treble against Motherwell
By Rory O'Callaghan
Last Updated: 17/05/18 5:28pm
Celtic manager Brendan Rodgers says his players have "given absolutely everything" in their pursuit of a historic double-treble.
The Hoops will become the first side to win successive domestic trebles if they defeat Motherwell in the Scottish Cup final on Saturday, having successfully defended their Premiership and League Cup titles earlier in the campaign.
Rodgers believes his squad deserve credit for their continued desire to win, after going unbeaten domestically throughout the whole of the 2016-17 season.
"The key thing was to try and make sure that the players came back with that hunger to still win titles," he said.
"When you win the treble, like we did last year, you're asking players to press that 10, 15 metres on the pitch and sometimes when you win, you can go a bit soft and you don't quite do that.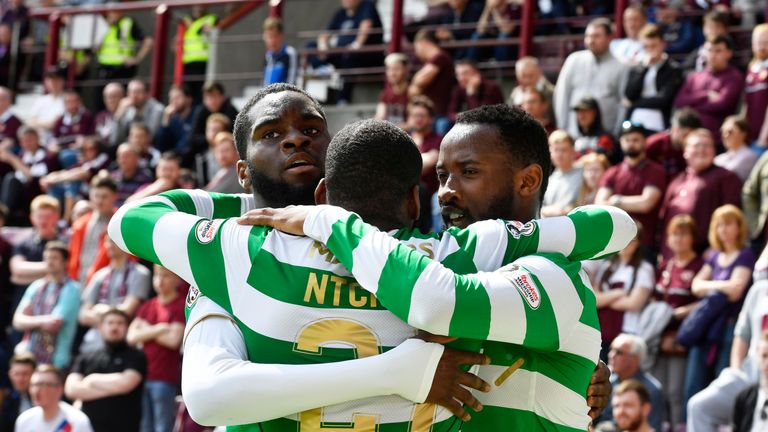 "But these players have given absolutely everything. This is our 61st competitive game on Saturday and every game they've given their best shot.
"They had the right intent and we now have the chance to create more history."
Rodgers insists he has not given much thought to the potential double-treble, and says he is taking nothing for granted against Motherwell.
"I haven't thought too much of it," said Rodgers. "It is something that has clearly never been done before.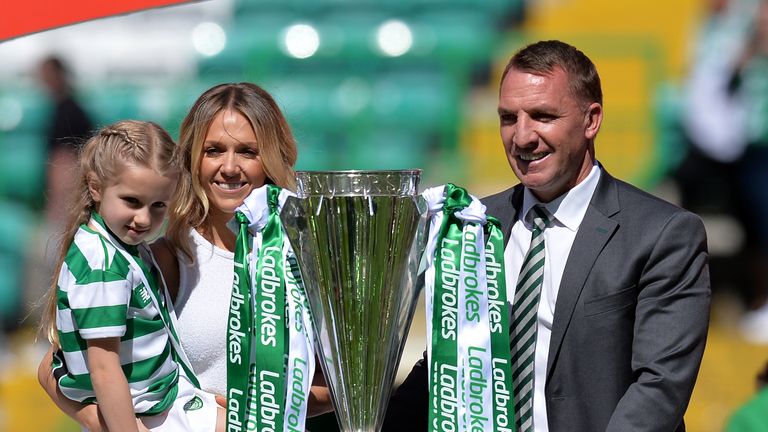 "You think of the great teams and managers and players up here in Scotland throughout history.
"So for it to have never been done shows you how difficult it is. All you can ever want is the chance and the opportunity, and on Saturday we have a really difficult game here against Motherwell.
"But we have a chance and that's what we'll look to hopefully take."