Celtic boss Brendan Rodgers is refusing to dwell on the glory of winning his seventh successive trophy and is still hungry to win more silverware.
Celtic beat Aberdeen 1-0 to win the Scottish League Cup final on Sunday to hand Rodgers his third League Cup trophy and seventh straight domestic trophy.
The Hoops are in the hunt for an unprecedented domestic triple treble, but Rodgers wants the club to stay focused as they look to replace Rangers at the top of the Scottish Premiership table.
He said: "I'm thankful to everyone here at the club who helped to make it all happen. I'm obviously proud but I don't want to dwell on it because there's so much more we want to achieve.
"We're always hungry for more. It's a testament to the players who want to learn more all the time.
"Time will judge us as a team. We certainly aren't finished yet in terms of what we want to achieve.
"We are very hungry to sustain this period of our game and what we are trying to win.
"It is a testament to the players in the two and half years we have been here, the confidence and resilience.
"They showed again their appetite at the weekend. It is our seventh trophy but we aim for the eighth.
"We are in a very, very good position as a team and as a club.
"We sit behind (Rangers) with a game in hand, we've won the first cup competition (of the season) and have a great opportunity to qualify in Europe.
"We have played less games because we have been successful, it's very early and we haven't even completed the first round of games.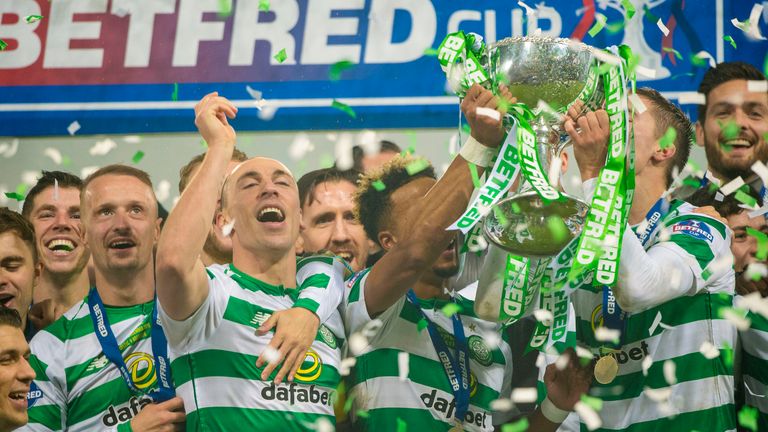 "What has been great about this year is the improved competition, and there is no doubt competition has increased with lots of teams stepping up and playing very well like Rangers and Kilmarnock."