Tony Cascarino believes Frank Lampard was right to leave Chelsea
Tony Cascarino has told Sky Sports News that the time was right for Frank Lampard to leave Chelsea.
Last Updated: 03/06/14 2:02pm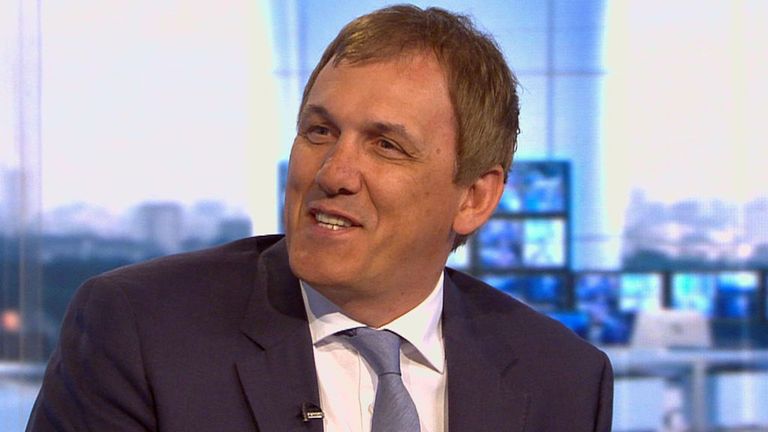 The ex-Republic of Ireland international also believes that Roy Keane seems to be preparing for a return to club management and that Malky Mackay should be the next manager of Celtic.
Cascarino said: "Frank has achieved a hell of a lot - the goal record, appearances, 13 years at the club.
"He left West Ham and took a bit of stick at the time, he was a young lad, carried a little too much timber as a younger player but, boy, has he repaid the £12-£13m Chelsea paid over time.
"I think it's great timing. I moved at 35 from one big French club to another. If you're not playing week-in, week-out, you want to be playing.
"Frank needs to be playing on a regular basis and he was in and out of the team last year, still valuable to Chelsea, but next year it would be less and less games for Chelsea.
"Frank wants to play. That's what footballers want, to play football on a week-to-week basis."
Cascarino joined Aston Villa from Millwall in 1990 and spent a couple of years there before moving on to Celtic.
His former international team-mate Keane is expected to be named Paul Lambert's assistant at Villa Park before pre-season training commences.
He added: "I'm surprised. Roy has, as we're led to believe, turned down the Celtic job. I, and many other people who have played with Roy will tell you, you initially see him as a number one. He's a very strong character, very determined.
"Obviously Sunderland and Ipswich went badly, he has sort of re-established himself as a number two and I think it's a great move for him to go to a number two for Villa and Ireland because I think Roy will become a manager, I can't see him staying as a number two over the long course.
"I think what he's doing is building his career again to be a number one and it's a real big learning curve for him."
On turning down the Celtic job, the forward added: "It's such a temptation, it's such a big club and he is a Celtic fan as a kid and he could have been tempted into going back into management.
"I think he's sat and thought long and hard about it and thought 'hey, I want to go with Ireland to the next Euros, I want to go and help a Premier League team and be an assistant to Paul Lambert' and I think that's the deciding factor."
After an inconsistent spell with Villa, scoring 11 goals in 46 appearances, Cascarino endured an even more frustrating time with Celtic, netting four goals in 24 games.
But he tipped his former Parkhead team-mate Mackay to be the man to take over the hotseat after Neil Lennon's departure.
"There's so many good candidates," he said. "It's a difficult job as there's really no real challenge there. It's very sad, you need Rangers to compete with Celtic.
"Anyone with any history of Celtic, people like Malky Mackay, but that's (a decision) for Celtic Football Club. They'll have many, many candidates."