Gers drop Odonkor interest
Rangers boss Ally McCoist has confirmed he has ended his interest in signing Germany winger David Odonkor.
Last Updated: 05/08/11 5:24pm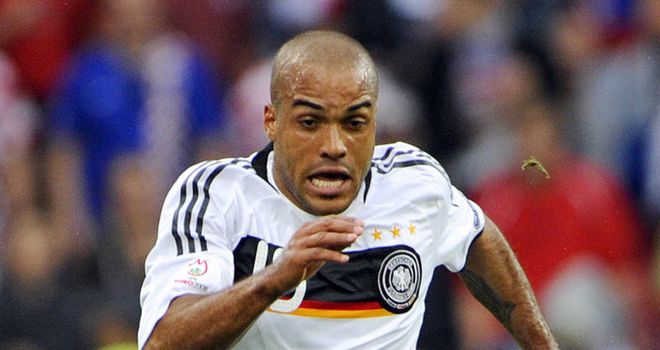 Rangers manager Ally McCoist has confirmed he has ended his interest in signing Germany winger David Odonkor.
The former Borussia Dortmund youngster has recently been training with the SPL champions following his departure from Real Betis.
However, McCoist has revealed concerns regarding the wide man's match fitness have prompted him to scrap any thoughts of a deal for Odonkor.
McCoist said: "David is away back to Germany. He did well and he showed up fine but there just looked to be a bit of a problem with match fitness, as you would expect from someone who has been out longer term with an injury.
"We won't be pursuing that any further."
Water under the bridge
Meanwhile, McCoist has refused to dwell on the transfer targets he has missed out on so far this summer after seeing David Goodwillie join Blackburn Rovers earlier this week.
He said: "There is no use looking back. In an ideal world you would have a bigger squad and if you have a squad that you're happy with right from your first game, that's perfect.
"But it's not always the case - in fact, it's very seldom the case. We just had to go with what we had and, unfortunately, it wasn't enough in terms of getting the result against Malmo.
"But we press on, we are getting a few bodies in now and we just have to keep going, which we will do. Everybody was aware of the importance of having players for the qualifying game and the importance of the qualifying game.
"You would have to say that we have gone for a number of players that we haven't been able to get for one reason or another.
"There has been activity from our point of view and movement and an attempt to get players in beforehand. It just so happened that we didn't get enough in before the game but we still tried.
"It's water under the bridge, there is nothing we can do about it now and we have to look forward."