Blue Square Bet Premier chiefs could discuss Rangers joining the division
The chairman of the Blue Square Bet Premier League has not ruled out the possibility of Rangers joining the division.
Last Updated: 16/01/13 11:13am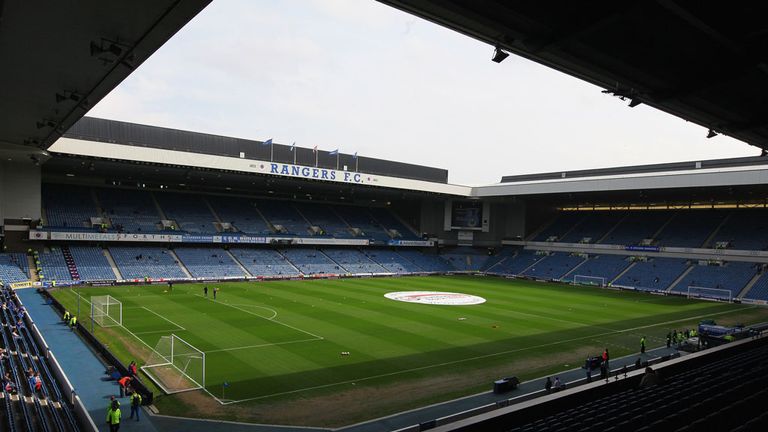 A proposed restructure of the Scottish leagues has infuriated Rangers chief executive Charles Green, who has proposed his own alternative in addition to threatening to withdraw the Glasgow giants altogether.
The Scottish Football League are to discuss a new arrangement that would see a third tier of 18 clubs next season, meaning that Rangers would remain in the division even if they win it this season.
Last week, Green told talkSPORT, "I could join the Conference and I would be in a higher league than I'm in. It doesn't matter to me (which league Rangers are in)."
Blue Square Premier chief Brian Lee says the matter could be discussed next week, but does foresee some potential problems to admitting the Ibrox club.
"On Monday we have a mid-season meeting of clubs so that is a topic for conversation. It's up to the clubs to make rule changes, " Lee told talkSPORT.
"There are one or two problems, of course. It's up to FIFA whether a club can change countries or not, so that's the first issue. And the second, and probably the most important, is the problem it would create with promotion and relegation and having an uneven number of teams.
"It would be wrong if the Football League would not take Rangers as part of the promotion and relegation system. Otherwise they would be in the Conference keeping out a team who might have the wherewithal to go higher in the pyramid."
The Blue Square Bet Premier League, currently led by Wrexham, contains 24 teams and Lee indicated that admitting Rangers could happen if a number of obstacles were overcome.
"They are not insurmountable problems. You will have to have the co-operation of a lot of different organisations to make it possible, but where there is a will there is a way."