​Newcastle owner Mike Ashley's attempt to underwrite a £4million share issue at Rangers has met with opposition from a body of the Scottish Championship club's fans.
Ashley already owns about seven per cent of the club's shares and the Union of Fans, an umbrella group of Rangers supporters' representatives, has demanded assurances over dual ownership complications.
Rangers announced earlier this month that they were seeking support from institutional investors to underwrite a possible equity issue.
A Union of Fans statement read: "We believe the SFA have been approached to find out what would be required to give clearance for this, due to Mr Ashley's ownership of Newcastle United.
"We would question the wisdom of approaching someone who, despite his obvious wealth, cannot significantly invest in the club without removing himself from his ownership position at Newcastle.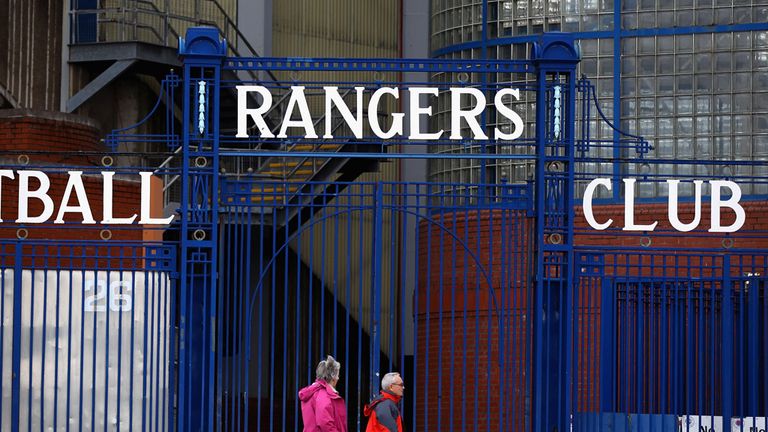 "We are also concerned that, under UEFA regulations on dual ownership of clubs, Mr Ashley cannot have a 'decisive influence over decision making' at Rangers without it leading to the possibility of us not being able to compete in European competition.
"He could find himself holding around 20 per cent of the shares in our club, having control of all club merchandise and being the largest single shareholder if he underwrites this share issue.
"Will the board clear this unequivocally, and in advance, with UEFA to ensure that Rangers will not miss out on European football in the future because of Mr Ashley's ownership of Newcastle?
"Finally, Mr Ashley's initial purchase of shares in Rangers appears to have been linked to his Sports Direct merchandise deal. The only man inside Rangers who liked that deal at the time it was put in place was (former chief executive) Charles Green. 
"We hope that any possible assistance given to the board by Mr Ashley at this time will not see him clinch another favourable deal, perhaps to rename Ibrox at a knock down price."