Ally McCoist is due to meet members of the Rangers board on Wednesday after the club confirmed his resignation earlier this week.
The Rangers manager gave the Scottish Championship side a year's notice last Friday and his intention to step down was made public by the London Stock Exchange on Monday.
Following McCoist's confirmation of his intention to resign, he subsequently entered a 12-month notice period during which his salary increased to £750,000.
McCoist was at the Rangers training ground on Wednesday morning but was expected to travel to Ibrox in the afternoon.
Will McCoist be in charge for the game against Livingston this weekend? Hopefully we will find put by the end of the day.
Sky Sports News HQ reporter Charles Paterson has said there are three options for the Ibrox board to consider and he believes today's meeting will determine the conditions and timing of McCoist's departure.
Difficulties  
He said: "They can let McCoist see out his 12 month notice period. The board can also come to settlement with McCoist or they can pay up his contract in full but bearing in mind the financial difficulties that the club is going through you have to wonder whether paying up his contract in full is an option.
"The other option is that they can put him on leave and they can then look for a replacement to take control of the football club.
"Will McCoist be in charge for the game against Livingston this weekend? Hopefully we will find put by the end of the day."
McCoist, who has endured mounting criticism from a section of Rangers supporters following a run of poor results, refused to be drawn on his future after Friday's 2-0 defeat at Queen of the South, a result that left the club nine points adrift of Hearts in the table. 
The club reported £8.3m losses last month and need to raise a similar amount next month in order to keep the business going for the next 12 months.
Meanwhile, Scotland manager Gordon Strachan believes the sooner Rangers are in the top flight of Scottish football the better it will be for the national side.
Speaking to Sky Sports News HQ he said: "Six or seven years ago when Celtic were qualifying for last 16 (of the Champions League) and Rangers were getting to the UEFA Cup final, there was about seven or eight players from those two sides playing regularly in Europe.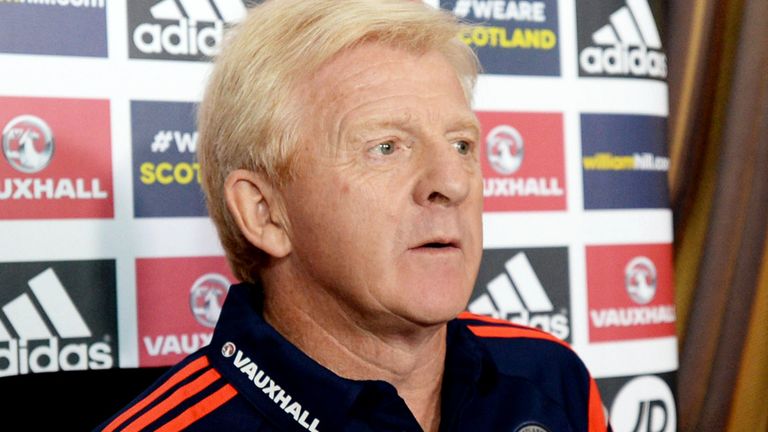 We would like an end to it and see Rangers back where they belong... in Europe.
Tedious
"That made a big difference. When I picked my squad I don't think anybody had European experience apart from maybe the Celtic lads. The rest is the Championship, lower league or Premiership teams and they don't have that European experience.
"The whole thing about traveling, media coverage, the whole thing, the way teams play. A stronger Rangers would help, absolutely no doubt.
"I'm sure at first, even for the media, it was interesting the whole things that's gone down with Rangers over the last three or four years but it's tedious now. We would like an end to it and seeing Rangers back where they belong in Europe. Full stadiums, it's (Ibrox) a fantastic stadium when its full."