Administrators set deadline for possible Hearts bids
The administrators of Hearts have confirmed that potential buyers have just two weeks to lodge their bids.
Last Updated: 27/06/13 6:47pm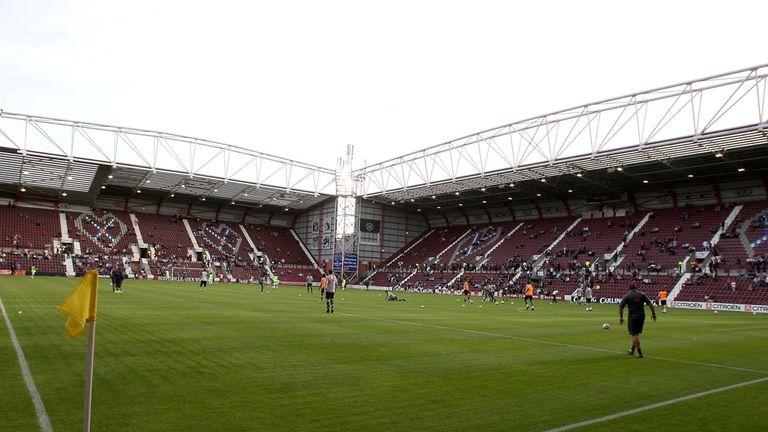 A number of groups have expressed an interest in the club, including a fans bid and a consortium being led by former Scottish Rugby Union chief executive Gordon McKie.
BDO will continue to negotiate with parties, but have warned that a deadline date of July 12 has been imposed for final offers.
The club's administrators are also continuing to liaise with administrators in Lithuania to ensure shares owned by UBIG, Ukio Bankas and Quantum are included in the sale along with ownership of Tynecastle stadium.
BDO also confirmed that Ryan Stevenson, Jamie MacDonald and Jamie Hamill have agreed to take pay cuts, while five others - four of whom were leaving on July 31 in any event, including skipper Marius Zaliukas - have been made redundant.
Striker John Sutton, who had one year remaining on his contract, has also been made redundant after failing to agree to a wage cut and he is free to find another club.
Trevor Birch, joint administrator of Hearts, said: "Although I'm fully aware we will still have obstacles to overcome in order to resolve the share transfer issues, I believe it is important to announce a quick deadline so we can ascertain the level of serious interest and tease out any other interested
parties that are out there. We look forward to working with all potential purchasers in the coming weeks.
"The support the club has received has been overwhelming: the generosity of the fans over the last week in buying season tickets, the support of those players taking pay cuts, the staff at the club who have not been paid last month's wages, and Wonga, which has brought forward payment of its sponsorship money for the coming season.
"All these gestures have played their part in keeping the club afloat and giving it a lifeline. As administrators we thank them greatly for all their efforts.
"We need everyone to maintain their effort because, although we are making progress, there is still a considerable way to go.
"Even though the bid deadline is only just over two weeks away, it will take time before a deal can be concluded and a CVA initiated, as a result of the ownership issues, so there is still some way to go before we can say that the club is safe."