Transfer news: Graham Carey hoping to land Dundee United contract
Graham Carey hopes the time he has spent with Dundee United during pre-season will see him land a permanent contract.
Last Updated: 18/07/13 8:32am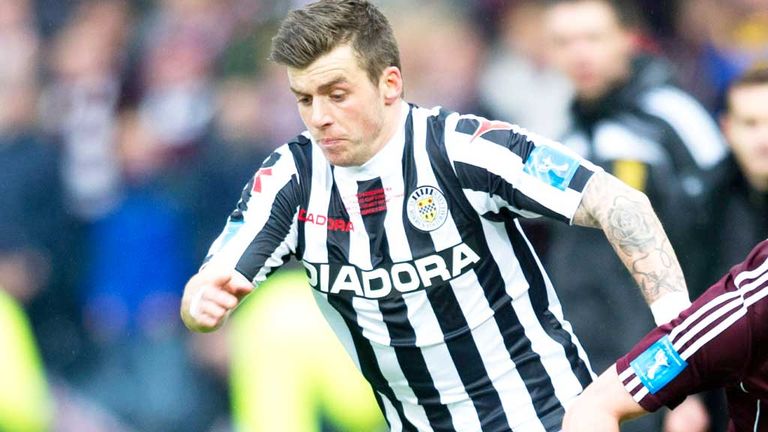 The 24-year-old midfielder has been training with United after running down his deal at St Mirren.
He had been looking for a way out of the Saints in January, but saw out the season and earned himself a League Cup winners' medal.
Carey is now ready to take on a new challenge and is doing his utmost to convince Dundee United boss Jackie McNamara that he is deserving of a place in his plans for 2013/14.
He said in the Daily Record: "I am happy where I am, everything is going well so hopefully something will come of it. I have been with United from the start of pre-season so it has been enjoyable.
"It has been tough but fun also. I hope to find out where I stand when we come back from Spain, which is fine for both parties.
"Jackie has said I have done well in games but it is a waiting game at the minute. It is a bit frustrating not knowing what is happening with your future.
"Hopefully something will come of it this week but since I am here until the end of the week anyway, it is not that much of an issue.
"If you enjoy football, you shouldn't worry about things. That will take care of itself.
"My agent knows the manager so he said he would have a look at me. As soon as he said that, I was delighted because it is a great club. By the look of the team, they are going to have a very good season, so hopefully I can be a part of that."