Ligue 1: Kevin Anin's mother reports stricken Nice midfielder is "doing better"
Kevin Anin's mother has reported that the stricken Nice midfielder is "doing better" as he continues his recovery.
Last Updated: 18/06/13 3:23pm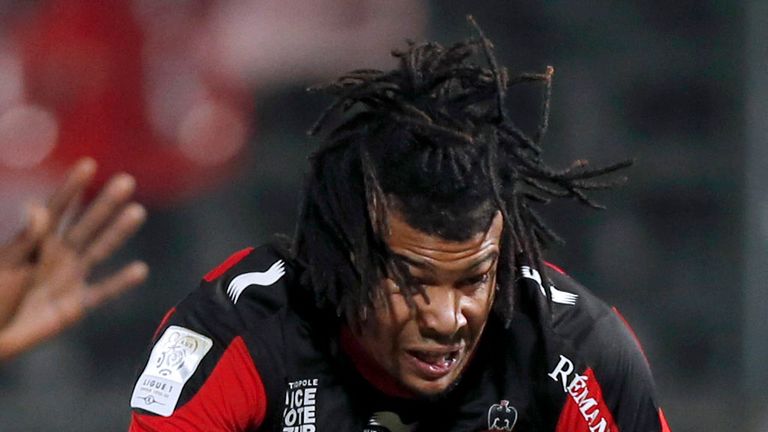 The 26-year-old was last week brought out of an induced coma, 10 days after suffering arm and spinal injuries in a crash on the A28 motorway.
And his mother Nathalie told L'Equipe today: "He is doing better.
"He is still recovering because he has breathing problems, but his spine has been operated on and he no longer has back pain."
She was unable to offer any information today on whether her son will walk again, with widespread fears at the time of the accident that he could be paralysed.
"We cannot say for the time being," she said.
"He is not in the coma anymore, that is the crucial thing. Whether he walks again or not, football, all of that... it is not the most important thing.
"They told us his arm was in a very bad state and three days later he moved it. We will know more next week."