Atletico Madrid duo Yannick Carrasco and Nico Gaitan have completed transfers to Chinese Super League side Dalian Yifang.
The La Liga club announced the news of the double departure on Monday, while wishing both players well for their future careers in Asia.
"Yannick Carrasco has been transferred to Dalian Yifang, from the Chinese Super League," the club wrote in a short statement.
"The Belgian winger joined Atlético de Madrid on 10 July 2015 and made 124 appearances for our club. He scored 23 goals and gave 17 assists during his time as an Atletico player."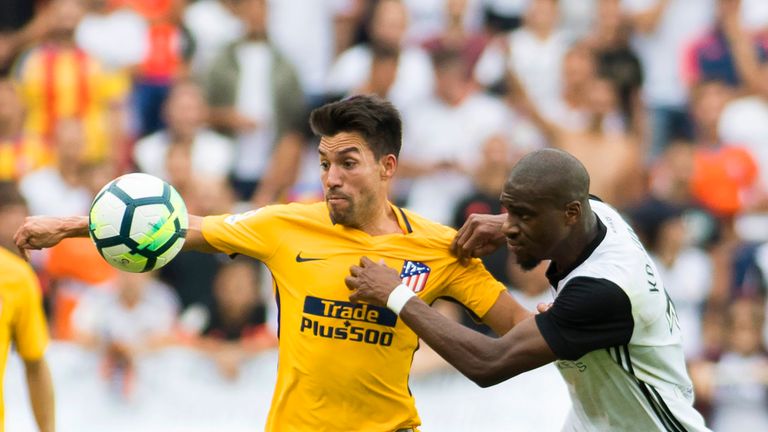 Carrasco, 24, has played 28 times for Atletico this season and scored for the club in the Champions League final against local rivals Real Madrid in 2016.
The winger will reportedly earn in the region of £8.8m per season with his new team.
Gaitan, 30, also moves to the newly promoted Chinese club, who signed West Ham defender Jose Fonte for an undisclosed fee on Friday, after 13 appearances for Atletico this season.
The statement added: "Nico Gaitán has been sold to Dalian Yifang, from the Chinese Super League. The Argentine winger joined Atletico de Madrid during the 2016 summer transfer window and made 49 appearances for our club."
The Spanish side have not released transfer figures for the two departing players, though reports in the Spanish press state Carrasco has moved for £26.5m (€30m) with a 25 per cent cut going to the player's former club Monaco.
Gaitan is reported to have made the switch for a fee in the region of £15.8m (€18m).