Barcelona's proposed La Liga match vs Girona in Miami shows the fans do not have a voice, says Sid Lowe
By Ben Grounds
Last Updated: 09/09/18 2:55pm
La Liga announced this week plans to stage their first overseas fixture, with Girona set to face Barcelona in Miami.
The match will take place during the weekend of January 26-27, and Sid Lowe - the Guardian's Spanish Football Writer - explained the repercussions of a league game being played across the Atlantic.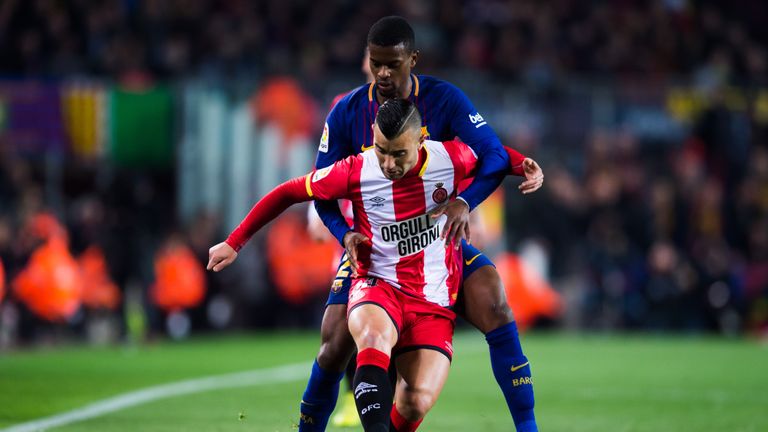 "It sits with me very badly indeed on a principle level," Lowe said. "One of the elements that I'm most concerned about is the fans.
"They don't have a voice and they've not been listened to, but the other issue I have is the integrity of the competition.
"The President of La Liga (Javier Tebas) in blunt terms described me as a puritan after I said, 'You can't take a league game out of Spain'. Their point is this is one game in 380, but even if it is only one game, it will have an impact."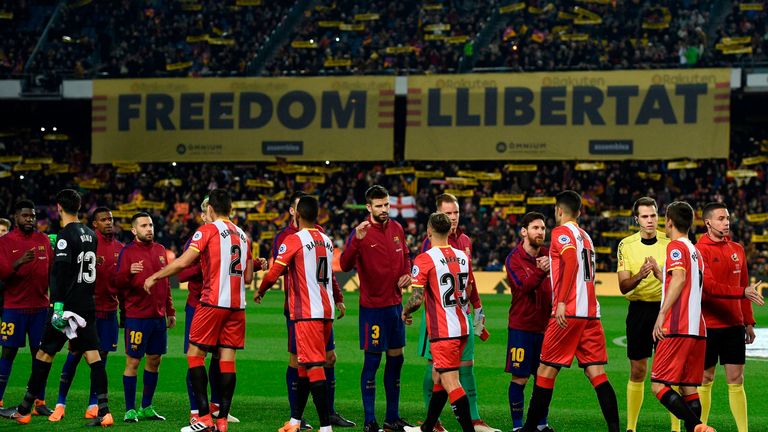 Girona's average attendance last season was around 20,000, and the ground-breaking fixture Stateside still needs to be authorised, with the Spanish Football Federation and La Liga at loggerheads over the move.
Up to 1,500 Girona fans have reportedly been offered free flights and hotel accommodation to attend or up to 40 per cent refunds on their season tickets should they wish not to head to the Hard Rock Stadium.
Alternatively, season-ticket holders who do not want to make the trip will be offered one of 5,000 tickets to attend the reverse fixture at the Nou Camp in September.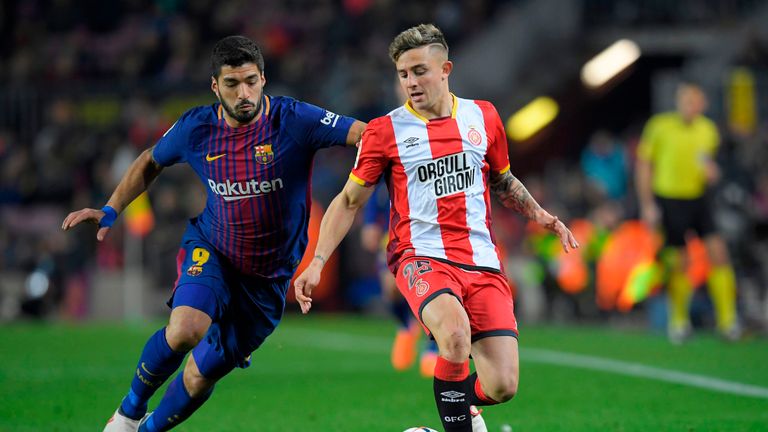 The offer is designed to soften the blow for many supporters opting to buy year-long tickets on the basis of guaranteeing themselves entry to home matches against Barcelona and Real Madrid.
According to Barcelona-based publication Sport, Girona stand to make around £4m by offering up one of their home fixtures for La Liga's first overseas game.
But Lowe added: "Imagine if a Girona home game gets taken to Miami in a stadium of 60,000 supporting Barcelona on a perfect pitch. That home advantage in theory gets removed.
"Imagine that Barcelona win that game 5-0 and they win the league by one point or imagine that Girona go down by one point.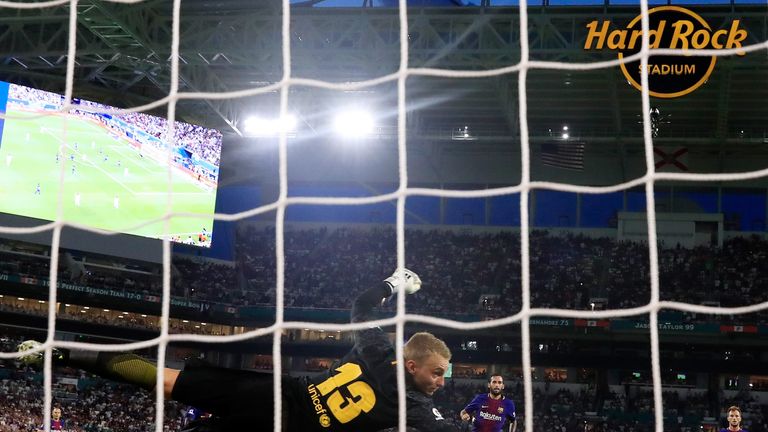 "These are two scenarios that probably won't happen, but to counter Tebas' argument, you have to be puritanical with this kind of question.
"Fundamentally, is this a league campaign or not? If you do this for a cup game, it feels slightly different. If you do it in the league, it is significant. If nothing else, emotionally it's significant.
"The fans' voice in England is far more united and far more listened to than it is in Spain. If there was a backlash from fans in England, I think it would carry much more weight than a potential backlash in Spain."