Guillem Balague on Diego Costa and Cesc Fabregas' Spain roles
New-look Spain and the Federer of Football are discussed
Last Updated: 14/11/14 11:19am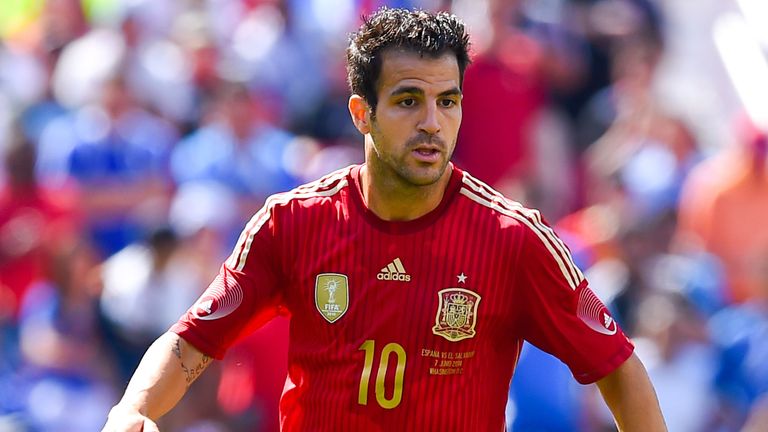 Guillem Balague answers the biggest questions surrounding Spanish football, including the national team's relationship with their key players at Chelsea.
Diego Costa and Cesc Fabregas will be missing for Spain due to injury - despite playing in Chelsea's win over Liverpool. What are your views on this? 
Mourinho, as usual, plays these games thinking not of the national team or the players, but of Chelsea. It's only fair that he does so.
Guillem Balague
In terms of Costa, Jose Mourinho has been intelligent and Vicente del Bosque has accepted that he can use other players against Belarus. Fabregas travelled to Madrid to see whether he was fit or not. Cesc always wants to play but the instruction was that he's not in the perfect condition and he's gone back to London to rest. Del Bosque will have to deal with this kind of thing from now on because it's clear that Fabregas and Costa give absolutely everything when they're fit for Chelsea and as a consequence, Spain want to use them. But Mourinho, as usual, plays these games thinking not of the national team or the players, but of Chelsea. It's only fair that he does so.
What should we expect from the post-World Cup Spain national side?
With Alvaro Morata, Nacho Camacho, Nolito and Jose Callejon they're trying to find a team who works better in the spaces. Morata, Nolito and Callejon are very good at running behind the defence. They don't necessarily need the ball, they do a lot of their work without it. That's what Spain needs because not everything is about passing.
How has Barcelona boss Luis Enrique created further doubt over his decision-making this weekend?
The confusion continues. There is not a clear idea of what Enrique wants from his team, there is not a clear message. Some of the decisions in the line-ups have surprised everybody, such as Luis Suarez and Neymar on the bench against Almeria. Enrique also travelled with Martin Montoya, Douglas Pereira and Dani Alves – three right-backs – but left them on the bench and used Adriano. Nobody knows if leaving Gerard Pique on the bench, as well, is a disciplinary or tactical decision. The player is confused because he's been told that he's working okay.
It is true that Enrique always has a better second half of the season than first half with every team he has managed including Roma and Celta Vigo . That is what is mentioned by his people. He's asking for patience.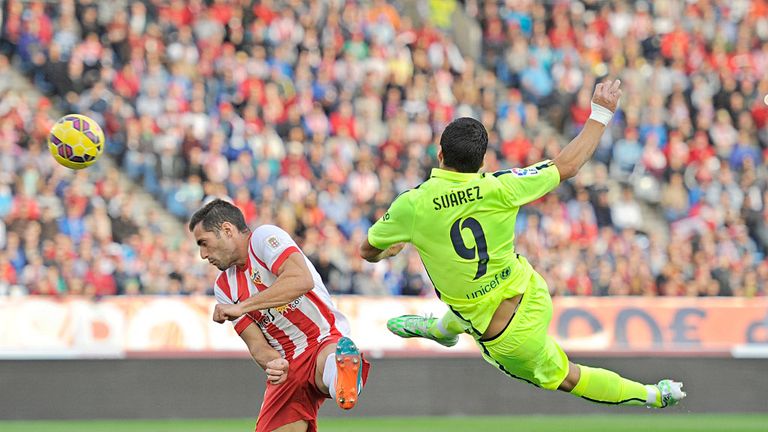 Did Suarez's impressive cameo for Barcelona against Almeria justify his importance?
It's too early to say. He was involved in the two goals against Almeria but this is a player who needs to find his tactical space. He hasn't got it and he admits that himself. It's something he has to work on in training but he's only been involved in four games if you include the Catalonia Cup. It's far too early to make a judgement.
Were you impressed by Real Sociedad's upset over Atletico Madrid?
It was fantastic to see Real Sociedad showing that they have big personality. In the last two years, against Barcelona and Real Madrid, they have come from behind to either beat them or get a point. They did the same here against Atletico Madrid. I wonder what Jagoba Arrasate was thinking about his former team watching on the telly? You could see that sometimes a change or coach or leader gets the best out of players. That's just a law of life, people get bored of the same faces.
... And finally, who is the 'Federer of Football'?
Toni Kroos was fantastic for Real Madrid against Rayo Vallecano. Some people call him Federer because of the accuracy in his passing. He is the 'Federer of Football' – his goal against Rayo was placed to the centimetre. 
Watch Spain v Belarus live on Sky Sports 5 from 7.30pm on Saturday