As Cristiano Ronaldo celebrates his birthday in Madrid, thoughts turn to the stars before him who failed to reproduce their best form after turning 30. Adam Bate looks at why this is a player who can buck the trend…
And so the reigning Ballon d'Or winner Cristiano Ronaldo turns 30 and football history dictates that the rest of his career will be viewed through a different prism. Any underwhelming performance will be accompanied by speculation about whether or not the Real Madrid superstar is embarking upon an inexorable decline. It's harsh, but Ronaldo can blame his predecessors…
Kaka (Ballon d'Or winner 2007)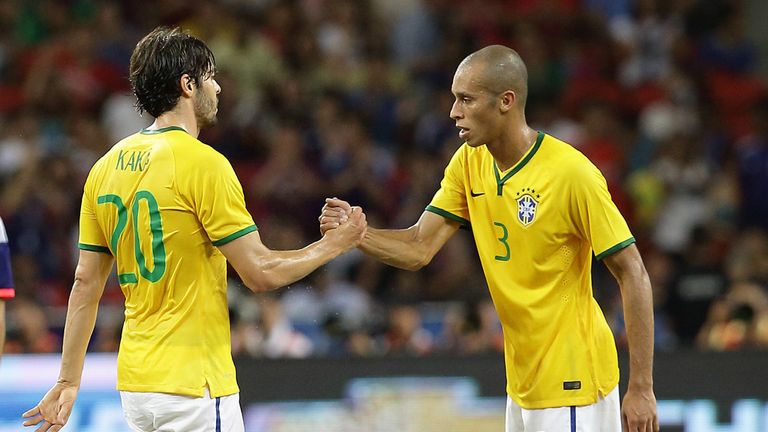 Kaka established himself as one of the finest players in the world during his time at AC Milan but after signing for Real Madrid in a £56million deal in 2009, he endured an underwhelming four years in Spain. The Brazilian seemed to lose the pace and athleticism that was such a feature of his game in his pomp and without it he was not the same player. Symbolically, he came off the bench just three days after his 30th birthday to miss a crucial penalty in the Champions League semi-final shootout against Bayern Munich having been an unused substitute in the first leg. Now 32, Kaka is set to play for Orlando City in the forthcoming MLS season.
Ronaldinho (Ballon d'Or winner 2005)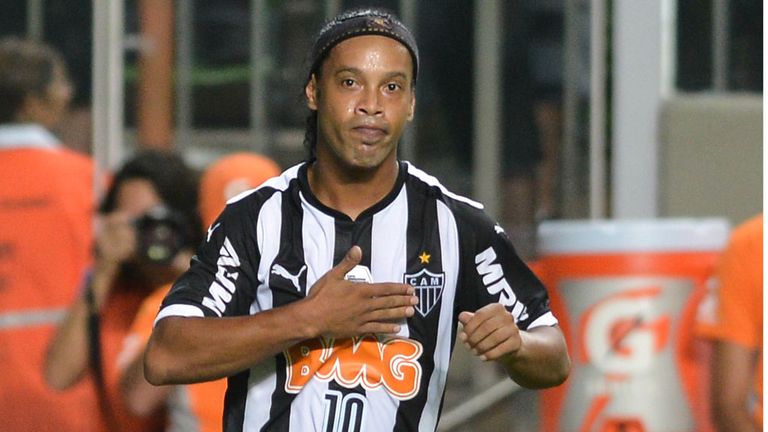 Ronaldinho was the world's best player for much of his time at Barcelona but by the time he turned 30 even his subsequent spell at Milan was coming to an end and the skilful Brazilian found himself out of his country's international side too. He turned up at Flamengo in 2011 as a 30-year-old and although Ronaldinho enjoyed some success back in his homeland, later winning the Copa Libertadores with Atletico Mineiro, his best years were undoubtedly behind him. For all his qualities, Ronaldinho played his last World Cup at the age of 26.
Andriy Shevchenko (Ballon d'Or winner 2004)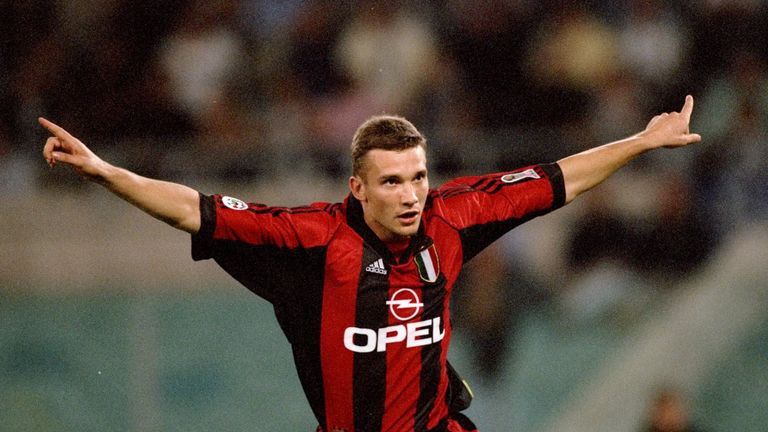 Shevchenko was respected and admired as the complete striker when he signed for Chelsea at the age of 29 in a £30.8million deal that made him the Premier League's record signing. But his stay at Stamford Bridge was an unexpected struggle with Shevchenko scoring just four Premier League goals in 30 games in his first season. Soon there were reports of him having extra sprint training in an attempt to rediscover his old sharpness but a loan return to Milan, the club at which he'd had such success, highlighted the decline. Shevchenko failed to score in 18 Serie A appearances upon his return. He was simply never the same player after turning 30.
Ronaldo (Ballon d'Or winner 2002)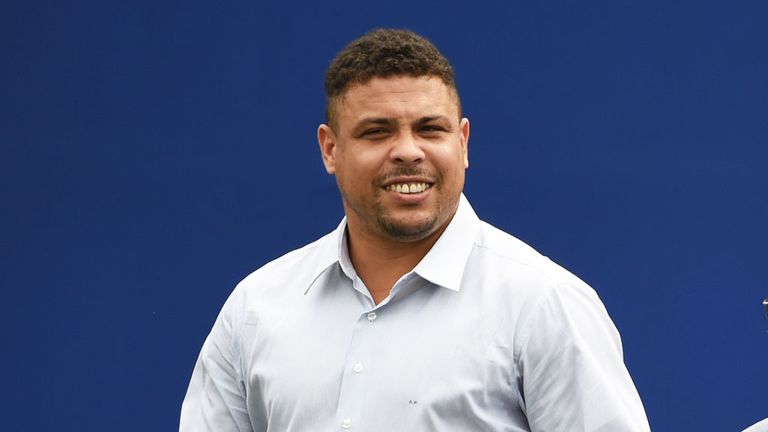 The 'original' Ronaldo was 29 when he became the all-time top scorer at the World Cup but by the time of the next World Cup he was long gone with his only national team appearance post-30 being a farewell game against Romania in 2011. In part, Ronaldo's fading form was a reflection of fitness issues as his body expanded while his appetite for the game appeared to go in the other direction. Whether the reasons were mental or physical, Ronaldo scored only 10 goals in European league football following his 30th birthday celebration.
Michael Owen (Ballon d'Or winner 2001)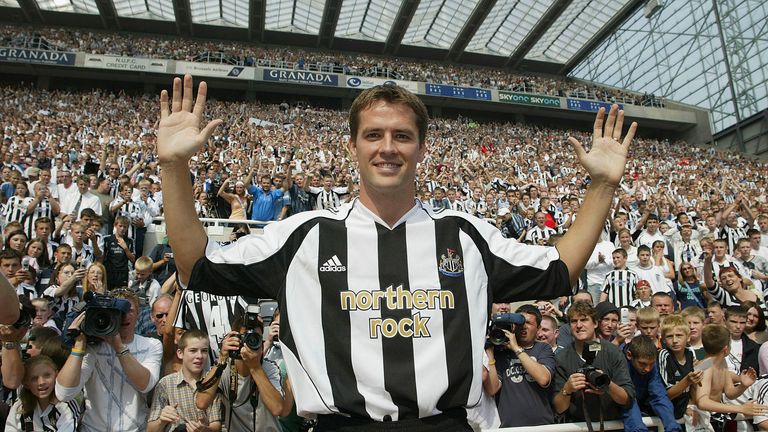 Owen couldn't even manage to match Ronaldo's post-30th tally, scoring only four Premier League goals after reaching the landmark. Hamstring injuries had long since taken their toll on his electric pace by that point. The one-time 'Boy Wonder' had taken the 1998 World Cup by storm as a teenager and established himself as arguably Europe's most feared striker by 2001. But like Ronaldinho, his last World Cup came at the age of 26 and after a sour end to his Newcastle career, Owen made only six Premier League starts in three years at Manchester United before retiring following a disappointing final season at Stoke.
What makes Cristiano different?
First and foremost, Ronaldo's preparation offers encouragement that his decline will not be steepened by the sort of injury issues that have affected many of the above players. This is a man who takes his fitness extremely seriously, as Real Madrid coach Paul Clement pointed out in a recent interview with the Telegraph.
"He does a lot of the details really well," said Clement. "He has a great knowledge of diet and nutrition and he also really knows how to recover well, whether it be here with the massage and ice baths, or at his home, where he has had those facilities installed in his own house.
"He is really pushing the boundaries by doing that kind of thing. At Valdebebas, before we go out training and you walk through the corridor, you will see him in the gym, doing his exercises to prevent injury and increase his strength."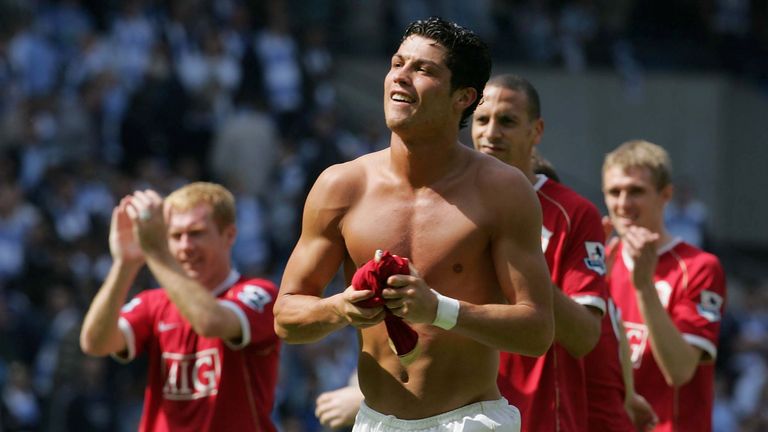 This approach to his fitness is an indication of Ronaldo's ongoing commitment to giving himself the very best chance of having the best possible career. That has been an issue with some previous Ballon d'Or winners but, evidently, Ronaldo is not someone who feels he has achieved everything that he wants to in the game.
That was also apparent at the Ballon d'Or ceremony itself when Sky Sports' Kate Abdo asked him to pick out the most important goal of his career. Ronaldo's response was telling. "The next one," he replied. His hunger is as strong as ever and with a willingness to adapt his game to the demands on his body, there seems every chance Ronaldo will find a way to flourish at 30 and beyond.
Watch Atletico Madrid v Real Madrid on Sky Sports 5 HD from 5.10pm this Saturday