A "lively" Lionel Messi has stepped up his training with Barcelona as Saturday's Clasico with Real Madrid looms.
The Argentina international has been training with the Catalan side's second team this week as he continues his recovery from a knee injury sustained against Las Palmas on September 26.
That initially put his inclusion in this weekend's big game at the Bernabeu - live on Sky Sports - in doubt, but many around him seem to think that Messi will be ready.
Messi has been stepping up his rehabilitation in recent weeks and Barcelona president Josep Maria Bartomeu has already said he is hopeful he will be involved in one of the world's biggest games - reportedly seen by up to 500m people around the world. 
"Leo completed the training sessions. I saw him well, and I'm happy that his recovery seems positive. I see him content and lively," said Barcelona B coach, Gerard Lopez.


"For the youth players it was a great excitement to be able to train with the best player in history, although some often go up to train with the first team and are used to being with him.
"Messi adapted to our training and that included joining in the tactical aspects to prepare for the game. I'm delighted that he could take advantage of the two sessions with us and didn't miss two days of work of his recovery.
"I don't know if he'll be there on Saturday, but I see him well, content and I hope he can get back as soon as possible. It's a pity I couldn't call him up for our game."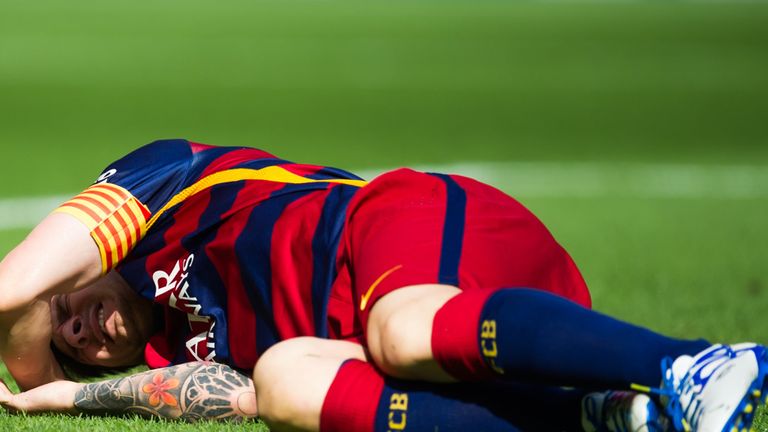 Barcelona defender Adriano has also backed his teammate to be included in the Clasico squad, telling Spanish publication Mundo Deportivo last week: "He is recovering very well, doing everything to get to the game and to have him in the team changes a lot. 
"There's a difference when he plays or doesn't, but in his absence we've managed to come together and move forward in matches.
"Every day he's been the Leo we're accustomed to: laughing, joking, and doing things with confidence. Would I put money on him playing in the Clasico? Hopefully, yes."