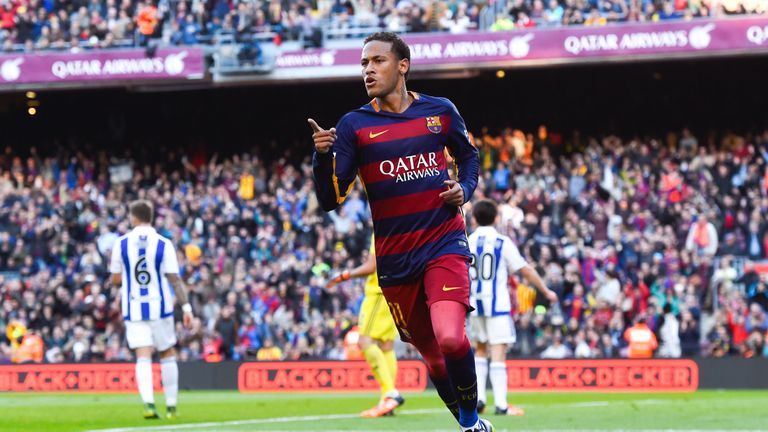 Neymar is expected to renew his contract at Barcelona, manager Luis Enrique has revealed.
The 23-year-old is currently negotiating a new deal with Barca, but reports in Spain claimed Real Madrid were willing to trigger Neymar's buy-out clause, believed to be €190m (£144m).
However, speaking ahead of Barca's top-of-the-table clash with Atletico Madrid on Saturday, Enrique dismissed fears of Neymar leaving the club.
When asked about a possible contract extension for Neymar, Enrique said: "I believe so, yes, I think he'll end up renewing."
In December, Neymar admitted he was aware of interest from Manchester City, while his father and manager, Neymar Santos Sr, said there were still issues outstanding which were holding up contract negotiations, but claimed a move away from Barcelona was unlikely.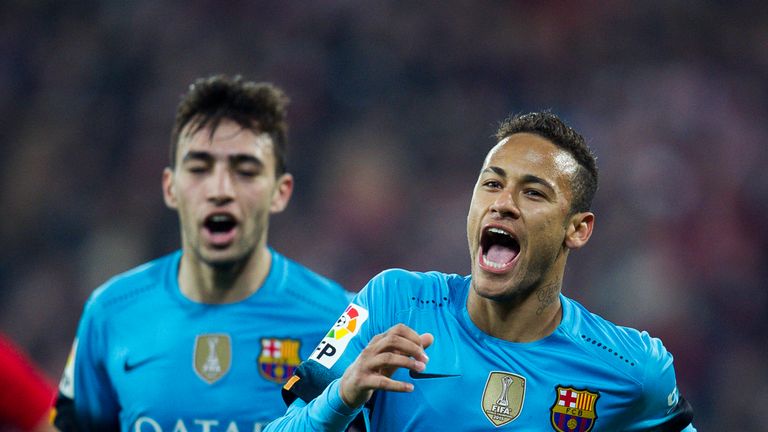 "We've begun contract renewal talks, but there are outstanding issues that concern us, and which need to be resolved," Neymar Sr said.
"We are not thinking of leaving Spain but we have a problem. We've never experienced such major tax issues."
Neymar moved to Barcelona from Santos in 2013 and has now become a pivotal figure at the club, winning a La Liga, Copa del Rey and Champions League treble last season.
He missed Saturday's 2-1 league win at Malaga because of muscle pain but is expected to play in Wednesday's cup quarter-final second-leg tie against Athletic Bilbao.
"He feels very good and there is no risk (of relapse), added Enrique. "He trained and is in perfect shape to play."
Watch 'as live' coverage of Barca v Atletico Madrid on Sky Sports 3 HD from 5.15pm on Saturday.