Gerard Pique has admitted he does not know for certain whether Neymar will remain at Barcelona.
Pique posted a photo of the pair at the weekend on social media with the caption: "He stays," but the defender has now said that was only his opinion, not fact.
The Brazil international is wanted by Paris Saint-Germain, and Sky Sports News have been told there's a 90 per cent chance the deal could happen.
Pique said in a press conference on Tuesday night: "My Instagram post was a gut thing. I want Neymar to stay. [It's my] Personal opinion from conversations I've had with him. It's my intuition.
"It was nothing official, it doesn't depend on me. Only Neymar can say what will happen, but I hope he stays. I try to explain to Neymar, as a team-mate and a friend, the situation he's in. I would say don't go to a league which, with all due respect, is not as good."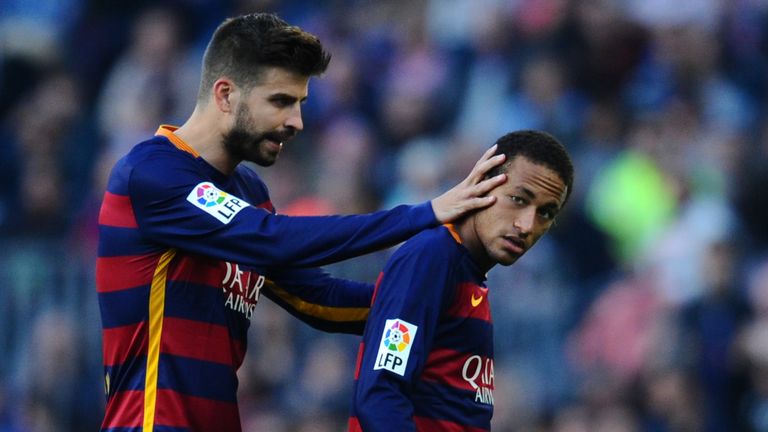 Barcelona, with Neymar set to be in the line-up, play a pre-season friendly against Manchester United in the early hours of Thursday morning in Washington.
Javier Mascherano joined Pique in saying he thinks Neymar will remain at Barcelona.
"It's a personal decision for Neymar. What Pique says is what everyone is feeling because of Neymar's quality and character,' he said. "We've all had a little chat with him because it's the group's desire that Neymar stays with us.
"The feeling is that Neymar will stay because he's so important to us all on a footballing and personal level."