Barcelona deny Eric Abidal had illegal liver transplant
By Rory O'Callaghan
Last Updated: 04/07/18 5:21pm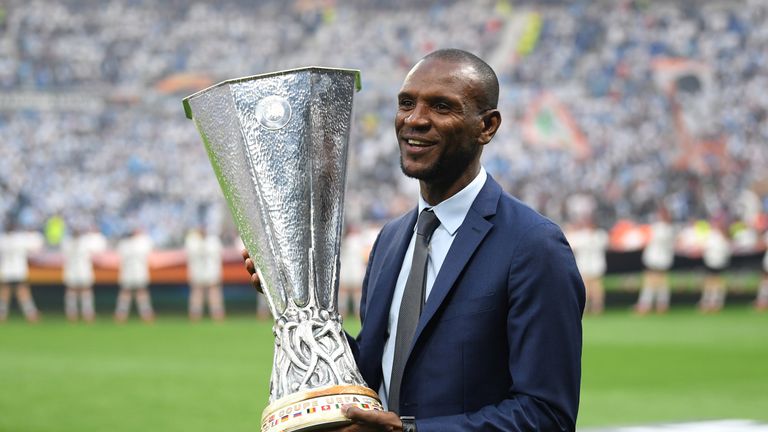 Barcelona have denied that former club president Sandro Rosell illegally purchased a liver for Eric Abidal in 2012.
Former Barcelona defender Abidal, who recently became the club's new sporting director, was forced to undergo a transplant during his playing career after a tumour was found on his liver.
However, reports originating in Spain claim Rosell acted illegally to ensure Abidal received the organ transplant.
Barcelona have issued a statement denying the claims, which they accuse of causing "damage to the reputation" of Rosell, Abidal and the Catalan club.
A statement released on Wednesday read: "In light of stories published today in relation to the liver transplant received by the club's former player and current Technical Secretary, Eric Abidal, FC Barcelona roundly deny any irregularity in the matter, as have Abidal and the Hospital Clinic de Barcelona facility.
"The stories omit an important fact, as this case was closed by a Barcelona court on May 18th. This omission has caused damage to the reputation of Eric Abidal, all of the organisations involved in the transplant procedures, FC Barcelona and former club president Sandro Rosell.
"The club are saddened by the lack of rigour in the spreading of such information about such a sensitive issue, and reaffirm our commitment to Eric Abidal and his foundation to help improve the lives of children and young people affected by similar medical treatments."
Abidal issued his own statement on social media later on Wednesday in response to the claims. He said: "I feel obliged to communicate my annoyance and sadness in relations to today's news about my alleged illegal liver transplant.
"Out of respect for my family, the medical team, and everyone who has undergone a similar situation, I would like to sincerely apologise if at any point there have been doubts about the unsoundness of the news published today.
"My cousin Gerard donated his liver to save my life and for this I am truly grateful to him. Existing procedures and protocols were followed at all times and all the medical documentation that proves so is available."