Barcelona have paid an extra 13million euros in tax on Neymar deal
Barcelona have paid an additional €13.6million to the Spanish authorities in regards to their signing of Neymar.
Last Updated: 24/02/14 4:12pm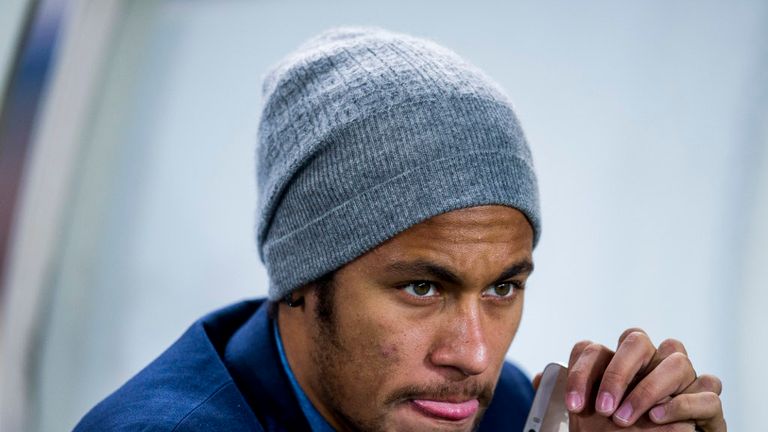 The Spanish courts confirmed last week that Barcelona had been charged with tax fraud as part of the signing of the Brazil forward from Santos.
Neymar's summer move from Santos is also being investigated for possible misappropriation of funds following a complaint from Barcelona member Jordi Cases.
The complaint led to president Sandro Rosell stepping down, although he denies any wrongdoing.
Rosell's deputy Josep Bartomeu has taken charge and he soon revealed that Neymar's actual cost to the club was nearer €90million including all payments - and not the €57.1m as they stated at the time.
Now, whilst continuing to protest their innocence in relation to the Neymar case, they have agreed to an extra payment of €13,550,830.56 - which they say has been done to cover any extra 'liability' to have arisen and to further protect the name of the club.
Neymar's former club Santos have questioned the deal, as they claimed to have received just over €17million from the transfer with the rest going to the player's family and representatives.
The Barca statement read: "The board denies the existence of any tax-related crime in relation to the fiscal obligations arising from the signing of the player.
"We wish to make clear that FC Barcelona has always fulfilled its tax obligations, both in terms of time and method, and has enjoyed close collaboration with the Spanish tax authorities. FC Barcelona has no tax debts.
"The board again insists that in relation to this signing, the club has scrupulously fulfilled its fiscal obligations in line with its awareness at the time of the contracts and agreements signed in good faith.
"Given the existence of a possible divergent interpretation of the exact amount of tax responsibility arising from the signing and to defend the club's reputation and good name, FC Barcelona has this morning made a complementary tax declaration of a total of 13,550,830.56 euros to cover any potential interpretation made concerning the contracts signed in the transfer process for Neymar, although we remain convinced that the original tax payment was in line with our fiscal obligations."