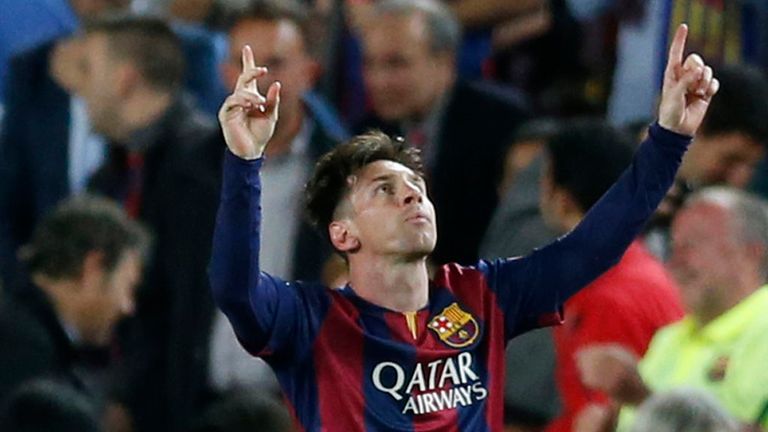 Barcelona's Lionel Messi is a "genius" who is better than the player of three or four years ago, according to Spanish football expert Guillem Balague.
Messi turned in a man-of-the-match display as Barcelona beat Bayern Munich 3-0 in the first leg of their Champions League semi-final with Bayern Munich at the Nou Camp on Wednesday night.
The Argentine scored two goals in quick succession in the second half to put his side in control of the tie, and all from a deeper role to the right-hand side of Barca's three-man front line.
However, as Balaque explains, despite opting to now position himself further away from the opposition's goal, Messi is still as dangerous – if not more - as when he played as a central striker.
"At the beginning of the season, he [Messi] started playing as a false nine, with Luis Suarez on the right-hand side when he came back from his ban," Balague told Sky Sports News.
"And at some point in one of the games – and this is a story told by Suarez – Messi said to Suarez: 'You know what, you go as No. 9, I'll go wide right'.
"[Barcelona coach] Luis Enrique saw that, and applied it for the rest of the season. But to say he plays on the right-hand side of the attack is actually an understatement. He's now almost like a [Diego] Maradona, a No. 10, a midfielder.
"And isn't it funny that at the same time as Cristiano Ronaldo moves 20 metres forward and gets closer to the ball, Messi actually goes 20 metres deeper than his usual position and still scores the same amount of goals as Ronaldo?
"Still as effective and influential on the game as Ronaldo is, so that tells you what sort of player we're talking about. After a bad year - he said it himself, it was a bad year last season, physically, mentally, he wasn't at his best - now we find a different Messi, who is as good, if not better, than the Messi of three or four years ago."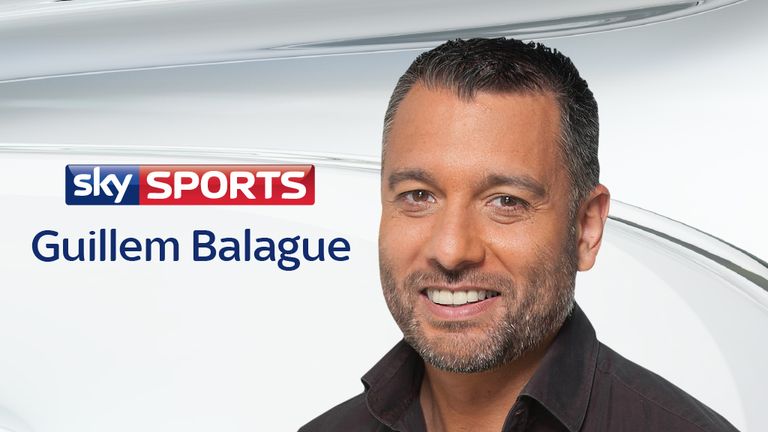 Now we find a different Messi, who is as good, if not better, than the Messi of three or four years ago
Guillem Balague
Messi's powers to single-handedly alter the direction of a game were seen to full effect on Wednesday as, with the scoreline still goalless, he struck twice in the space of just three minutes late on to ruin Bayern boss Pep Guardiola's return to his former club.
And all this at a time when the Bundesliga champions appeared to have quelled the 27-year-old's influence on the match.
"There's only one word, isn't there: Messi. Well, there's two words: Messi and genius," Balague added. "It was wonderful to see Lionel appear when Barcelona needed it most, because now it's all going to be forgotten.
"But Guardiola – until the 77th minute – had made tactical changes that reduced Barcelona's danger and equalled their possession but there are things you cannot control, and what you can certainly not control is the ability of Messi.
"You have to analyse the game from minute 77 onwards, from the fact it was Messi who broke the dynamic of that game, because in the second half especially Bayern played the way Guardiola wanted and had control of the game.
"He wanted the ball, not just because he loves tiki-taka, not just because possession is everything, but because that was the way to defend against Barcelona. If Bayern have the ball, Barcelona don't have the ball. If Barcelona haven't got the ball, Messi hasn't got the ball. That was the plan."