Cristiano Ronaldo said he plans to hold talks over a new Real Madrid contract when he returns from holiday.
Ronaldo, who led Portugal to the Euro 2016 title but suffered a knee injury in the final, is on an extended break on his home island of Madeira.
Between visiting his personal museum and having a hotel and the island's airport named in his honour, he also gave an update on his return to club action and revealed he will miss the UEFA Super Cup showpiece pitting last season's Champions League winners against Europa League champions Sevilla.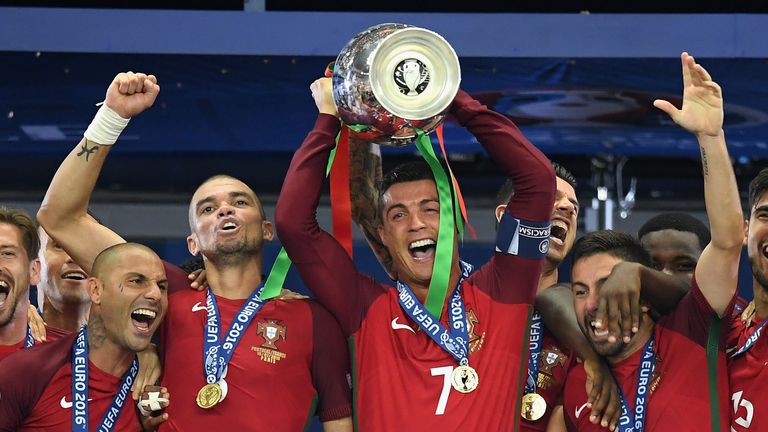 Ronaldo signed a five-year extension with Real in 2013, and speaking to Portuguese news agency Lusa, he said: "I spoke to the president on the phone and when I get to Madrid, we will talk about it.
"Obviously it's something I want, I have mentioned it many times, and the club also wants it. But we only spoke briefly, and there will be more concrete things to come."
Ronaldo also confirmed he will not be available to face Sevilla, adding: "I am completely ruled out for the ninth [August] because my return date is the 10th, there is no chance."