Cristiano Ronaldo will be remembered at Real Madrid like Alfredo Di Stefano, says Zinedine Zidane
Last Updated: 10/04/18 5:06pm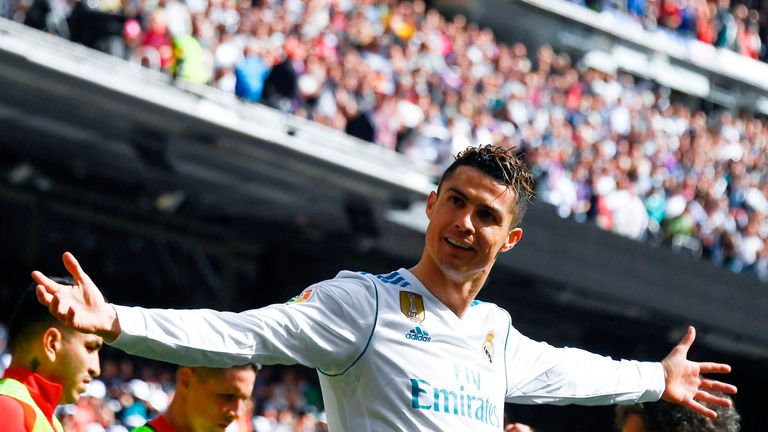 Zinedine Zidane believes Cristiano Ronaldo will be remembered at Real Madrid in the same glowing terms as Alfredo Di Stefano.
Di Stefano was the face of Real's domination during the 1950s and 1960s, when they won five European Cups and he scored more than 300 goals.
Ronaldo is now trying to lead another prolonged period of European success, with Real gunning for their third consecutive Champions League triumph as they take a 3-0 lead into Wednesday´s quarter-final second leg at home to Juventus.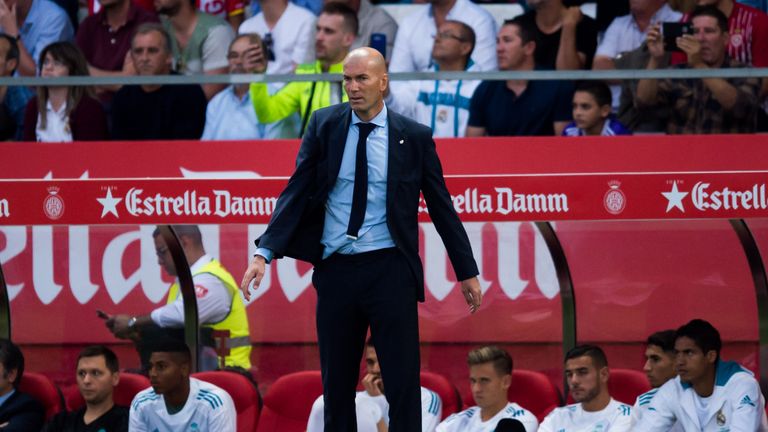 The Portuguese scored twice last week in Turin and already has 14 goals in this year's tournament, and boss Zidane has compared him to Real great Di Stefano.
"I do not think of playing without Cristiano, we have him and we are happy," Zidane said.
"There are many people who remember Di Stefano, it is normal - many people, and I am one of them, will now remember Cristiano with this club.
"We have him and it is necessary to take advantage of this. All the teams in the world would be happy to have this player."
Barring a huge collapse at the Bernabeu, Real will take their place in next month's Champions League semi-finals but their domestic season has been far less impressive. They sit fourth in La Liga, 15 points behind Barcelona, and were knocked out of the Copa del Rey by Leganes.
"The explanation I do not have," Zidane said. "Sometimes this year our consistency has not been very good. "We have had moments of difficulty, now we are better, but there is no explanation. If you ask me, I have more motivation than I can ever remember to win the league. It is the hardest thing to do, it is what the player wants.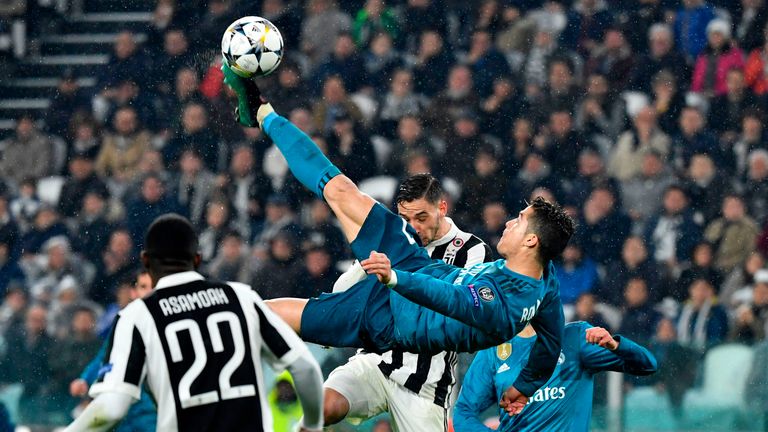 "There are difficult times but in the Champions League, when you look at the trajectory of this club, it is impressive and nobody has reached this level. It is what this club has."
Real have hit a golden patch in recent weeks, losing only one of their last 15 matches and scoring 20 goals in their last seven games.
"When we scored again, with three or four goals, you cheer up, you feel better, you have your confidence back," Zidane said. "But it annoys me when people say we are favourites in the Champions League. We are a great team but we have won nothing yet."