Barcelona midfielder Andres Iniesta admits he cannot imagine Real Madrid parting ways with compatriot Sergio Ramos.
Sky sources revealed last week that Manchester United had tabled a bid of £28.6m for the 29-year-old, and that the player was keen on a move to Old Trafford.
Ramos told Spanish television, however, that he is currently "not negotiating with anyone" as speculation continues to mount.
Iniesta, who has played alongside the centre-back for several years with the Spanish national team, is a fan of the former Sevilla man and believes he will be at the Bernabeu next term.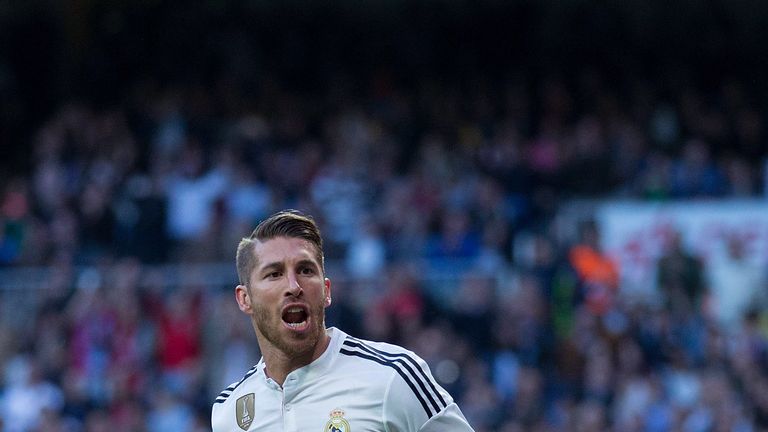 "I've always said that Sergio is one of the best centre-backs around," he is quoted as saying in AS.
"He's already in a great team and, to be honest, I can't see Madrid letting him leave."
AS reports that one youngster asked Iniesta if he would like to see Ramos join him at Barcelona, but the Spain midfielder laughed it off.
"For me, the team-mates I already have are the best," he said.