Atletico Madrid coach Diego Simeone has made it clear that his immediate future is with the Spanish club.
The Argentine, who has been at Atletico since 2011 and is under contract for another four years, said after the Champions League final loss on penalties to Real Madrid that he wanted to explore his options. But now he says he is only concentrating on making the team better.
"I spoke in the heat of the moment," Simeone said. "We Argentinians are like that. Others are not at fault for beating you, I learned that a long time ago.
"To remember the pain and the suffering is necessary to better yourself."
Simeone has won the Europa League, Copa del Rey and La Liga in his four-and-a-half seasons at the Spanish club.
The 46-year-old says only a few teams that have "more resources" are superior to Atletico and expects his side to continue to fight for titles domestically and internationally.
"I don't believe there are many teams better than us," he said. "We have created a strong group. To be better than Atletico is very difficult because we play as a team. Only Barcelona, Real Madrid and Bayern Munich are better than Atletico, no one else. We are constantly anxious to improve."
Atletico president Enrique Cerezo is looking to keep the same core of players while also bringing in reinforcements.
French forward Antoine Griezmann, who scored 32 goals in 51 appearances for Atletico this season, signed a one-year contract extension earlier this month.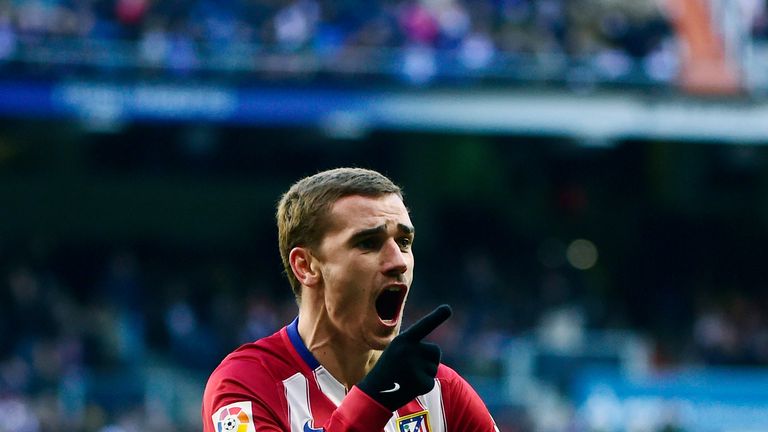 Atletico have agreed to sign Argentine midfielder Nicolas Gaitan from Benfica and are looking to strengthen their attack.
"The aim is to improve from last season," Cerezo told reporters on Wednesday. "I know what Atletico needs and that is why we are working well and we will bring in players and good ones."
"We have turned down offers of millions for almost every player that we have and we will assume that financial weight in order to maintain the backbone of this team and for the important players to remain here."