Antoine Griezmann downplays Cristiano Ronaldo and Lionel Messi comparisons
By Patrick Surlis
Last Updated: 04/10/16 8:33pm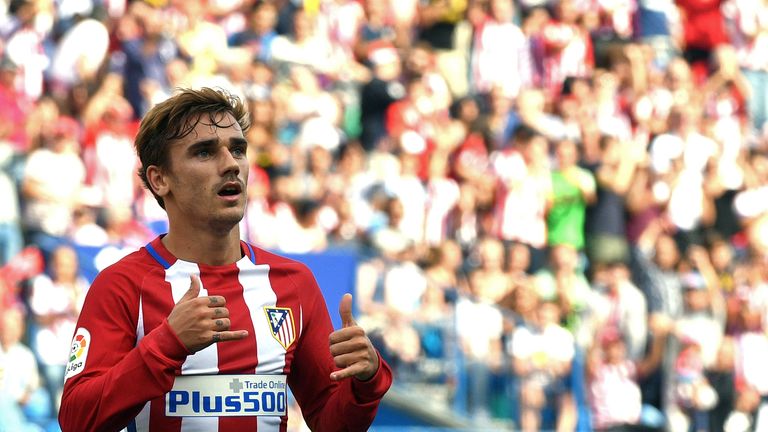 Atletico Madrid forward Antoine Griezmann says he still has work to do to reach the level of Lionel Messi and Cristiano Ronaldo.
Griezmann is in the running to win the Ballon d'Or after a superb year with Atletico and a fine Euro 2016 tournament with France, during which he top scored with six goals en route to the final.
His 32 goals for Atletico helped them to third place in La Liga last season, while he has already scored six times this term with Diego Simeone's side currently top of the table.
Griezmann, who finished second to Ronaldo for the UEFA Best Player in Europe award, feels he is gaining ground on the Real Madrid star and Messi, who have split the last eight Ballon d'Or awards between them, but concedes his league rivals remain ahead.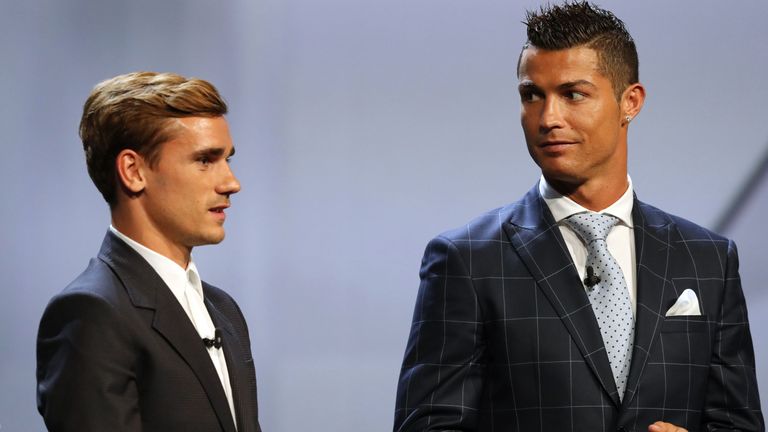 "I think I still have more to do to be their equal, starting with winning titles," he told L'Equipe. "They've won them and they keep winning them.
"But as I've said in the past, I want to sit at their table. And I think I'm getting there, bit by bit. I hope to stay there as long as possible."
The former Real Sociedad forward has enjoyed a rapid rise since joining Atletico in 2014, scoring 51 goals in 71 league starts, and he admits his growing reputation has changed how he's perceived on the pitch.
When asked if opponents or referees have treated him differently since his move to Atletico, he said: "The referees, even more!
"Now they call me Griezmann, whereas before they didn't know who I was. They had to look at the name on the back of my shirt."
You can watch England's tour of Bangladesh, plus Premier League football and the Japan Grand Prix on Sky Sports. Upgrade now and enjoy three months at half price!