Luca Toni: Former Italy striker and World Cup winner to retire after 'terrible' season
By AFP
Last Updated: 04/05/16 1:20pm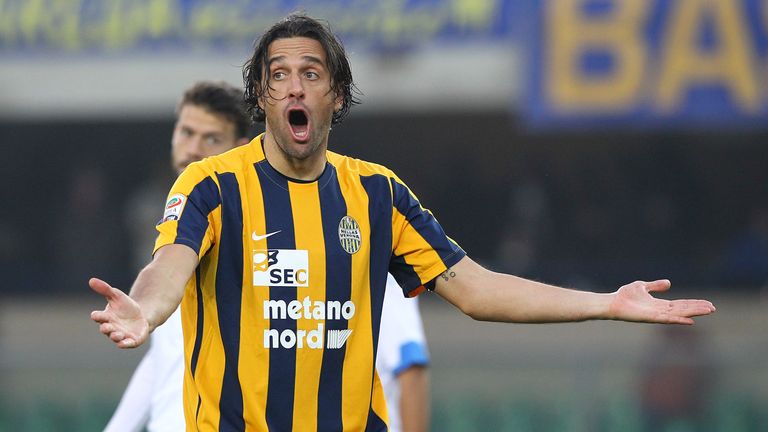 Former Italy striker Luca Toni has announced his retirement from football after a career spanning three decades.
The 2006 World Cup winner, who has scored 156 Serie A goals for eight different clubs, will hang up his boots after a final game for Verona against Juventus on Sunday.
Last season, at 38-years-old, Toni became the oldest player to win the league's top scorer award - an accolade he shared with Inter Milan's Mauro Icardi - after firing 22 goals.
But Verona were relegated from Serie A last week having spent most of the season at the foot of the table and Toni admitted the club's "terrible" season had prompted his decision.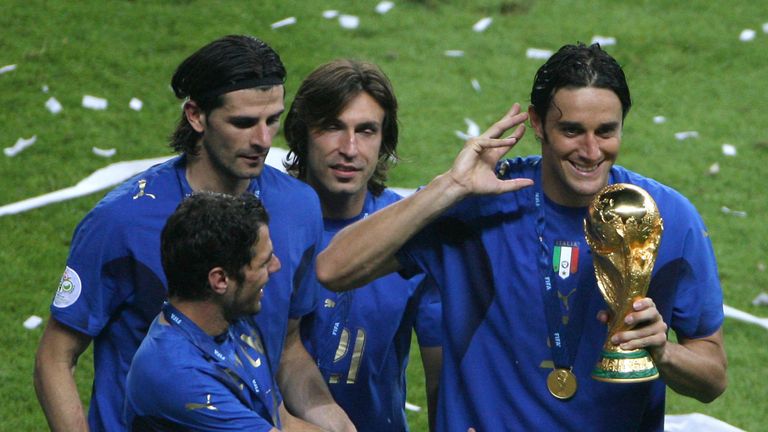 "After so many years of playing football, 22 in the professional ranks, I think the time has arrived for me to say goodbye," Toni told a press conference.
"It was a difficult decision for me to make but I think it's the right decision to stop.
"I will feel a mix of joy and sadness, but I think it's right for me to retire at home with Verona on Sunday against Juve. We've had a terrible year and for me, mentally, I think I've come to the end."
A storied career saw Toni also star for Bayern Munich, becoming the Bundesliga's top scorer in the 2007-2008 season.