Adam Bate looks at how former West Ham, Manchester United and Manchester City forward Carlos Tevez has found his best form for Juventus this season...
"I always say that the school could have taught me little, but the street taught me a lot."
When Carlos Tevez joined Juventus in the summer of 2013 claiming that his "cycle" at Manchester City had come to an end, it was tempting to lump the Argentine forward into the same bracket as other fading forces who have headed to Serie A in recent years. And yet, despite having turned 31 last month, Tevez the street-fighter is arguably in the form of his career.
Top scorer
He is currently the top scorer in Serie A having scored 15 goals so far this season, moving clear of Inter's Mauro Icardi in the race to become Capocannoniere with a whipped free-kick opener against Roma at the Stadio Olimpico on Monday night. The 1-1 draw maintains Juve's nine-point advantage at the top and puts Tevez on course for a second successive Serie A title.
From his superb solo effort against Parma in November when he sped past the defence with gusto that belied his age, to his cheeky second against Verona in January, Tevez's quality in front of goal has been high. Away from the league, there was a Super Cup brace in December and the opener against Dortmund in last month's Champions League round-of-16 clash.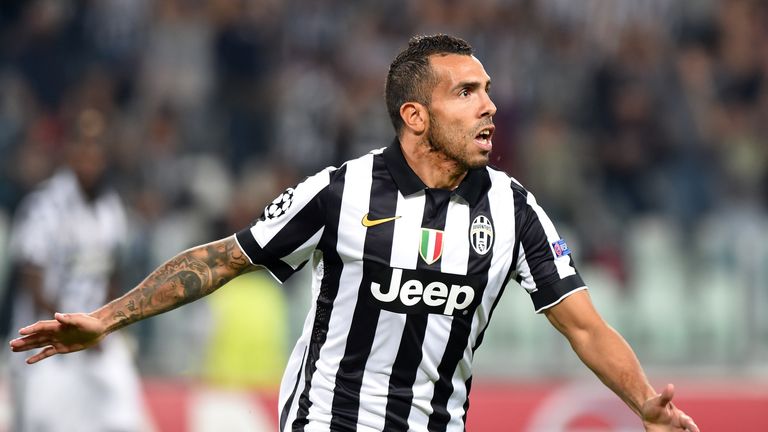 Even aside from the goals, that old resilience remains. The statistics show that Tevez relinquishes possession less frequently than the other top 20 goalscorers in Italy. Classic Tevez. "He defends the ball so well," says fellow Juve forward Fernando Llorente. "He might be small in stature, but even the best defenders have difficulty getting the ball off him."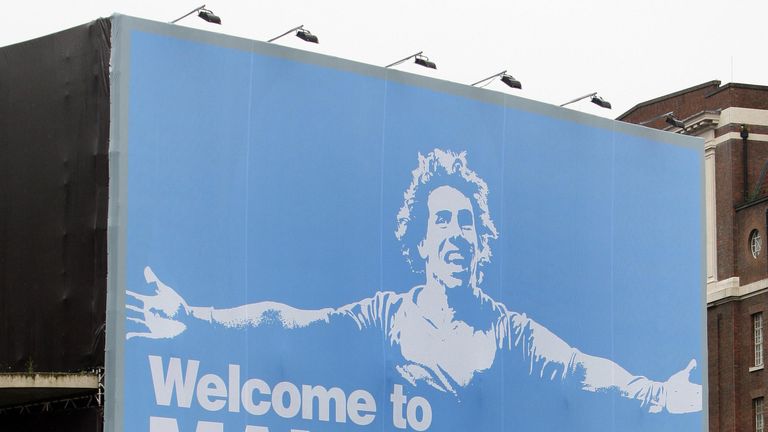 Those tigerish tendencies will never go away and Tevez has added more to his game too. Perhaps inspired by inheriting Alessandro Del Piero's famous No 10 shirt, he also ranks second in Serie A for assists and is among the top 10 chance creators in the division. That's been an aspect of his game that has improved this season under new coach Massimiliano Allegri.
Positional discipline
Under predecessor Antonio Conte, positional discipline was imperative. The way the coach praised him for switching to the left last season following Gigi Buffon's red card against Lazio was indicative of the qualities that Conte admired. "He's a model athlete," said the then Juve boss. "He has the right mentality and it's a pleasure to see him training."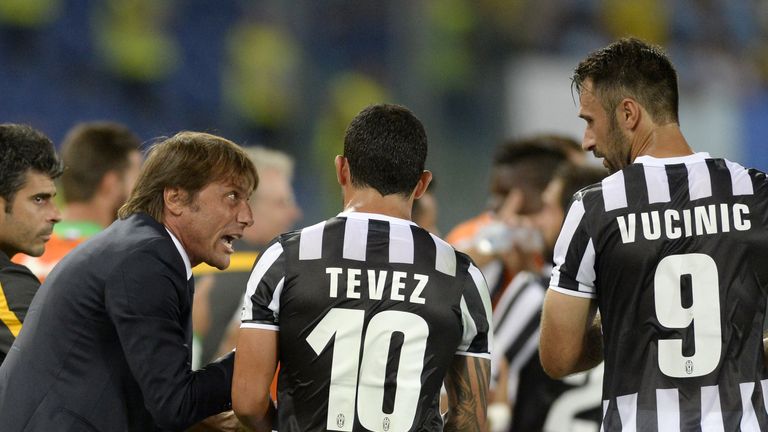 But it's the arrival of Allegri that has offered the opportunity for Tevez to play a little more off the cuff. "With him I have more freedom on the pitch," he said, quoted in Tuttosport. The Champions League stats show that he's having a greater percentage of his touches outside the final third this season, playing in support of either Llorente or Alvaro Morata and thriving in this deeper role.
As a result, we're getting chance to see a different side to Tevez. It's a facet of his game encouraged by those early days in another famous No 10 shirt – Diego Maradona's number at Boca Juniors. It was there Tevez seemed to embody the Argentine ideal of the urchin-footballer. "The player of the people," as a match announcer at the Copa America in 2011 once introduced him.
'Very professional'
No wonder Argentine newspaper Clarin went with the headline 'Tevez does a Maradona' after that goal against Parma. In Italy, it turns out you can teach an old dog new tricks. "The training is very different from England, Brazil and Argentina," he told El Pais last month. "Here they are very professional. They live because of and for football. In England, I was already in my house by noon."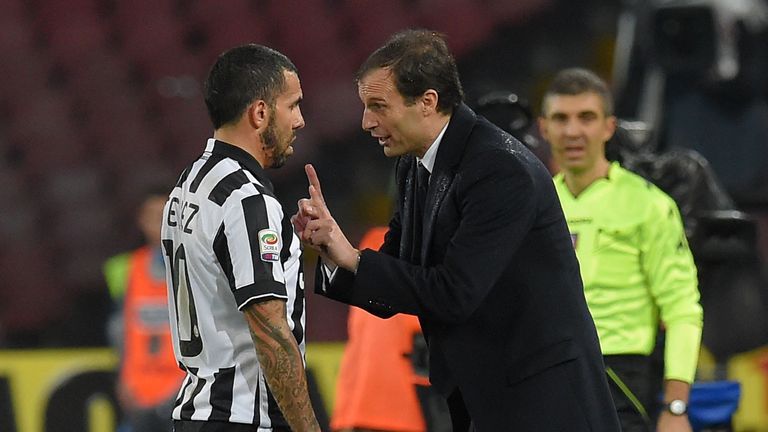 The contrast is not restricted to the training ground either. "Here it is very tactical," he added. "They play with very tight defences; five men behind the ball. In England it is very rare to see five-man defences and in Spain too. Here this is normal. It is difficult to score goals."
Live Coppa Italia Football


Despite these claims, it's not immediately obvious that scoring is any trickier from Tevez's goal return. With 21 goals already this season, he's on course to hit the 25-goal mark for the first time since the season in which Mark Hughes departed the Etihad Stadium. A lot has gone on since then and Tevez admits he's become "more professional" since embarking upon his Italian adventure.
While it might seem incongruous that the man who plays like he's from the streets is now strutting his stuff in the league that he told La Gazzetta dello Sport in January remains "the university of football", Tevez is graduating with first-class honours. His Italian education will continue against Fiorentina in the Coppa Italia semi-final on Thursday.
Watch the Coppa Italia semi-final first leg between Juventus and Fiorentina live on Sky Sports 5 HD from 7.40pm on Thursday