Juventus goalkeeper Gianluigi Buffon takes defeat at AC Milan on the chin
Juventus goalkeeper Gianluigi Buffon admitted his side deserved their defeat at AC Milan.
Last Updated: 26/11/12 9:33am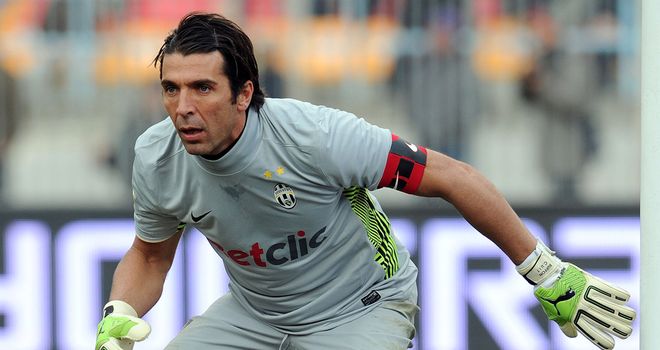 The Serie A leaders went down 1-0 at the San Siro to a controversial Robinho penalty as they missed their chance to extend their lead at the top.
Buffon claimed the penalty, awarded for handball against Mauricio Isla, should not have been given, but accepted the visitors were just not good enough over the course of the match.
He said: "The replay is clear. It wasn't a penalty, but that wasn't the reason behind our defeat.
"We had an hour to get back into it and weren't able to do so. There are many incidents like that over the course of a season.
"If people want to find excuses for a defeat, it's simple, but I believe the best way of explaining it would be to say: the opposition were better than us and we deserved to lose.
"Having said that, you have to ask why we lost. It's not easy to work out.
"We were missing something and that was evident. We had time to get back on level terms but we didn't ever create the right opportunity."
The loss, Juve's second of the season, saw them still hold a four-point advantage at the top, way ahead of Milan who climbed to ninth.
Milan coach Massimiliano Allegri praised his side's defensive solidity and an "extraordinary" performance from Robinho.
Allegri told the club website: "It was an important evening for me and all the players.
"This game was a real battling performance by the players and Juve hardly created anything while we had good scoring chances.
"Everyone played their part and defended in an organised way so the lads deserve credit for working as a unit.
"Robinho was extraordinary. He constantly played well. I am pleased for the players and it has been an important week for us."