Transfer news: Manchester United youngster Michele Fornasier joins Sampdoria
Michele Fornasier has expressed delight at joining Sampdoria after a 'fantastic' learning experience at Man United.
By Nadia Carminati
Last Updated: 02/07/13 3:35pm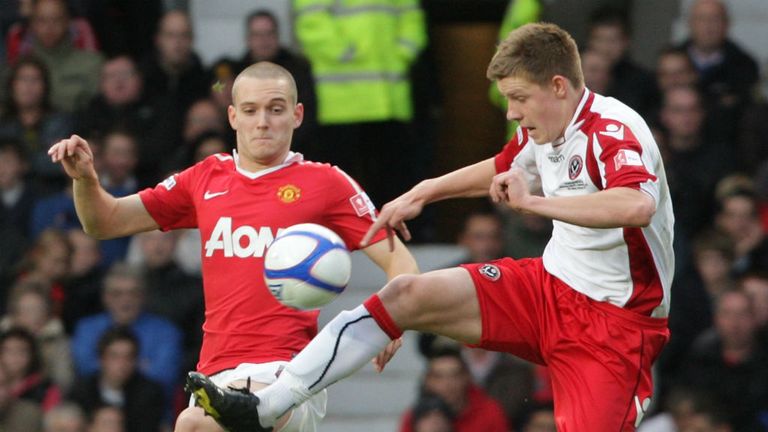 The centre-back made the move from Fiorentina to England shortly after turning 16 in 2009 and has continued to develop in the United ranks over the past few years.
He performed well for the club's Under 21 side last season but has been allowed to move on this summer and on Monday sealed a return to his Italian homeland when he joined Sampdoria on a free transfer.
Fornasier may not have broken into the first team at Old Trafford but he insists he can take a lot of positives from his time in Manchester.
"I'm really happy to have arrived in the city of Genoa and sincerely I'm looking forward to starting this new adventure," he told his new club's official website.
"I wanted to come back to Italy and try to find a space in the first team in an important club.
"It has been a fantastic experience (at Man Utd). I lived in Manchester for four years and I grew as a player but also as a man.
"Playing with United has been a dream. Being close, even if only in training, to champions like Rooney, Giggs and Van Persie, and to see Ferguson watching you, made you feel what a big occasion it was.
"It wasn't an easy decision to leave, but the choice was to play another season with the reserves or go out on loan to a lesser club, so I preferred to change and come back to my country."