Bundesliga: Hakan Calhanoglu given sick note due to 'fear of training'
Last Updated: 18/06/14 4:17pm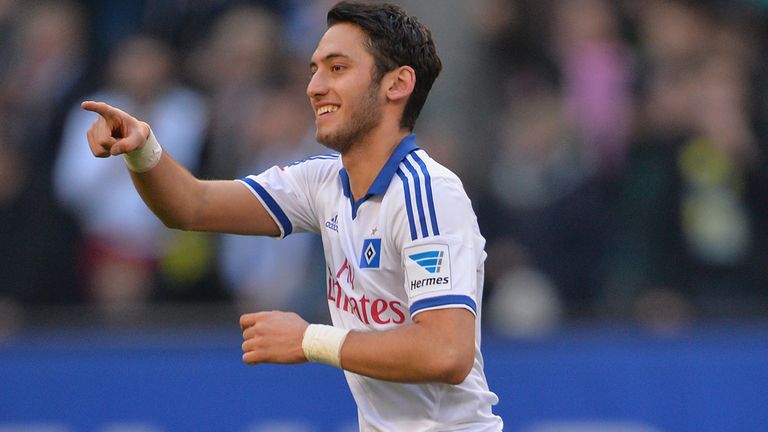 Hamburg midfielder Hakan Calhanoglu has been given a sick note for the next four weeks due to the player's fear of returning to training, according to the Bild newspaper.
Calhanoglu has already told the northern Germany club that he wants to move to Bayer Leverkusen, who have offered him acceptable terms.
The two clubs have not reached an agreement over a fee, however, and Calhanoglu was due to report for pre-season training along with the rest of his team-mates on Wednesday.
The 20-year-old Turkey international did not show up, however, after seeing his Facebook page flooded with insults and threats following his announcement that he no longer wanted to play for the club.
"It's going to be hard for me when I see how much anger and hatred there has been aimed at me," Calhanoglu told Sport Bild magazine.
"You know what some people are capable of doing."
Hamburg were the first Bundesliga side to return to training on Wednesday, despite being the last to end last season following a play-off for survival against Greuther Furth.